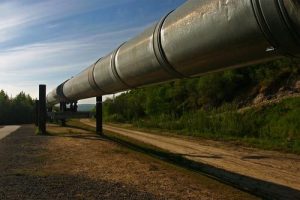 The private sector in Central America will propose the construction of a pipeline crossing from Mexico to Panama to the governments of the region and the U.S. President, Barack Obama, during the meeting of May 4 in Costa Rica. The project is to lower energy costs and increase production.
Nicaraguan President Superior Council of Private Enterprise (COSEP), Joseph Adam Aguerri, announced the meeting of the Central American Integration System which will involve Obama and entrepreneurs proposing that the project will make the region make more competitive.
"The goal of this project will reduce the cost of power generation in Central America and make production more feasible," said Aguerri, adding that countries like Costa Rica, has always supported this initiative.
Obama will come to Costa Rica this weekend to meet with their counterparts in the region, to discuss issues such as the ongoing fight against drug trafficking, migration and trade relations.
Aguerri said the agenda regarding the pipeline will focus on infrastructure, trade and energy.
Generation of kilowatts per hour costs between 17 and 18 cents currently in Central America but this pipeline project would drop costs to between 7 and 8 cents.
This will be Obama's second visit to Central America. It will be the first time the U.S. president arrives in Latin America since he began his second term of Government.
The Costa Rica News (TCRN)
San Jose Costa Rica