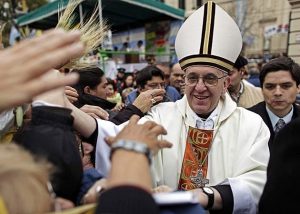 Latin America News – Pope Francisco has appointed Monsignor Audilio Aguilar Aguilar, as Bishop of Santiago de Veraguas, Panama. Aguilar was bishop of Colón-Kuna Yala.
Aguilar replaces Monsignor Oscar Mario Brown Jimenez, after the pope accepted the resignation, because of the age limit of 75 years, which is according to the code of canon law.
Bishop Aguilar was born on August 4, 1963 in Cañazas, diocese of Santiago de Veraguas.
He studied philosophy and theology at the Major Seminaries of Guayaquil, Ecuador, and San Jose, Costa Rica. He obtained a degree in canon law at the Pontifical Lateran University in Rome.
He was ordained on August 4, 1990 and the Diocese of Santiago de Veraguas has been spiritual director in San Liborio diocesan minor seminary, parish priest of St.
Aguilar was appointed Bishop of Colón-Kuna Yala and August 6 June 18, 2005.
Category: Latin America News
The Costa Rica News (TCRN)
San Jose Costa Rica