The Costa Rica News (TCRN) – Pope Francisco has demanded via a solemn letter to bishops and Catholic religious leaders around the world to not cover up pedophilia cases for any reason, a problem that affects the Church on every continent.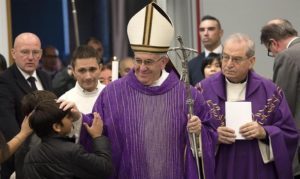 "There is absolutely no place in this ministry for those who abuse children," wrote the Pope in the letter that was released Thursday, on the eve of the first meeting at the Vatican where a committee of experts from around the world has gathered to discuss how to protect minors.
"Families should know that the Church is sparing no effort to protect their children. Therefore, you can not give priority to any other consideration, of whatever nature, because of a desire to avoid scandal," says the Argentine pope.
Since coming to the holy throne, Pope Francisco has combated pedophilia and launched a commission for child protection on behalf of two victims, Mary Collins (Ireland) and Peter Sanders (England).
The commission, chaired by Cardinal Sean O'Malley, has 16 members (nine men and seven women) and includes both religious figures and laymen.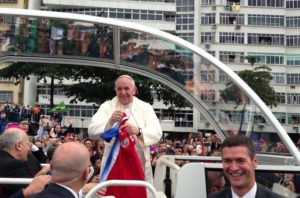 Last month, Francisco personally intervened ten priests accused of molesting children in Spain after being alerted by a letter sent directly to him.  The Pope often reads and responds personally to mail correspondence.
This is the largest known scandal within the Spanish Church. The victim in the letter, a 25-year-old man, claimed to have been raped and forced to engage in sexual acts in the Andalusian city of Granada as a child.
Of the 3,420 cases of child sexual abuse committed in the past decade, only 848 priests were forced to disrobe, and the remaining 2,572 had to "live a life of prayer and penance" in a monastery, an insufficient punishment by most standards.
These are the only official figures that the Vatican has released so far. (Amelia Rueda)
The Costa Rica News (TCRN)
San Jose, Costa Rica