(This week is the fifth installment of the book, "The Band Director's Lessons About Life", which TCRN is publishing as a series during 2020. This week, band director and spiritual author Donald Lee relates a parable about seeing things as they really are. For a complete listing of previous episodes in this series, click here.)
Pursue some path, however narrow and crooked, in which you can walk with love and reverence.
HENRY DAVID THOREAU
(Nineteenth-century American poet, essayist, philosopher)
"How would you like to play the clarinet?"
"What's that?" asked Stephanie.
Beautiful. A tabula rasa. A blank sheet. A clean slate. Most kids come into grade-seven band with lots of silly biases about musical instruments. Girls want to play the flute because it's a feminine instrument. Boys want to play the saxophone because it's a masculine instrument. Hogwash! Every instrument is one of art and beauty—in the hands of an artist.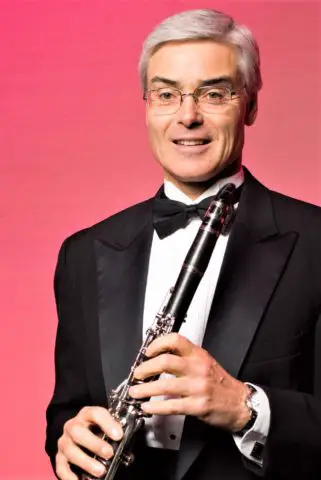 You have to be in school, but you get to join the band. That's the best part of school. Next, everyone gets to choose an instrument. I try for a balanced instrumentation in each band class, which usually works pretty well. But it's nice to have the occasional immigrant student who doesn't know anything about the band instruments and is willing to play any of them.
"The clarinet is the most beautiful instrument in the band," I said. "When I was in grade seven like you, I started playing the clarinet, and I have loved it ever since. Let me show you."
I pulled out my clarinet case and started putting it together as I told her my story.
"I started band in grade seven, just like you. My older sister had played French horn in the school band for two years. From time to time, some of her friends would come over to our house and play their instruments together. Her friend Christine had shown me how to put her clarinet together, and I blew a few notes on it. I sort of had the 'hots' for Christine in the vague, half-blind manner of twelve-year-old boys.
"So the first day in band class, I wanted to play the clarinet, not because I knew anything much about the band instruments but because Christine played the clarinet. That's the dumbest reason to pick an instrument. It didn't matter. I learned to play the clarinet. I even had Christine as my first private teacher. Our band director had set up a system where the older students taught the younger students in private lessons. I paid Christine seventy-five cents for a half-hour lesson. So I got time alone with Christine and learned to play the clarinet, all for less than a buck a week. What a deal."
That day, Stephanie started playing the clarinet, as I had done many decades before.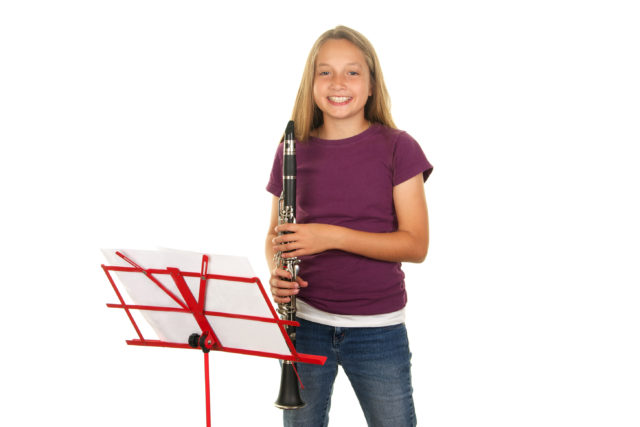 Reflection
We're in the school of life, and the key thing is to join the band. In this metaphor, the school of life is our physical existence—the human-animal that we are. Music is our spiritual nature. Joining the band is engaging in our spiritual growth—a journey into Love. We're in school whether we want to be or not. We have to be here, but we get to learn music. That's our choice. Some people never learn music, never accept their spiritual reality.
Playing in the band is our general purpose in life—learning to love. To love everyone. To love when it hurts. To love under stress. To love the unlovable. Ultimately, we love not because the object of our love is worthy of it. We love because it is our nature to love. We are Love just as God is Love. We seek oneness with God that can only be found when we become Love.
Jesus neatly summed it up in just two rules: Love God. Love everyone (including yourself). That's the theology of Jesus. It couldn't be simpler. If you love God with all your heart, all your soul, and all your mind, and love everyone, the Love of God will permeate you and everything you do. You will constantly live in that state of consciousness that is Love. You will swim in Love like a fish swims in water. It will wash all over you and in you. You will truly live in the reality that it is in Love that we live and move and have our being. The Love of God will spill out from you and into the world around you. Everyone you meet will be touched by God's Love flowing from you. I think that's what Jesus meant by the "kingdom of God." It's the consciousness of Love. This is the mission we share with all humans—to manifest Love in the world.
The instrument we choose is our individual, unique spiritual mission in this life. Almost everyone can learn to play any instrument. But it's better if you can find the instrument that really resonates with you. Some students seem to take to the trumpet like it was made for them—or the flute, or the trombone.
In an analogous way, each of us has latent talents, aptitudes, and interests. There are many paths we can take that would be fulfilling and meaningful for us, but there is a specific reason why each of us is here—a specific spiritual mission. We usually don't know what it is, at least not consciously. But God knows, and our soul knows. If we can connect with that inner knowing and fulfill our specific spiritual mission, we will be much happier and more satisfied. Traditionally, we use prayer and meditation to connect to the "Divine within". That's a wonderful way to start.
Yet even if we don't discover our unique personal mission, we can allow the journey to teach us, to make us, to help us become something more than we are now: more holy, more loving, more generous. Insert whatever virtue you most need to work on.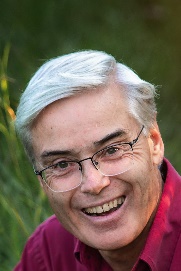 Choose your instrument, your spiritual mission. But most importantly, join the band!
Music is Love. Grow in Love. And try to find the instrument, the mission, you are meant to play.
Donald Lee is a spiritual author and speaker. This article is part of a weekly series for 2020 in which TCRN is publishing his inspirational book, The Band Director's Lessons About Life: Volume 1 – 50 Parables on Life's Performance Cycle, in serial form – one parable per week. You can learn more about the author at his website: www.ComingHomeSpirit.com, or order a copy of his complete book on Amazon.