If you are a teacher and are looking for a new professional opportunity at this beginning of the year, this information may interest you. The American organization 'Participate Learning' is in search of Costa Rican teachers to teach Spanish in schools in the United States, for a period of 3 to 5 years.
Adriana Quirós is one of the 200 Costa Rican teachers who have been part of the program since 2018 and for almost 2 years she teaches elementary school children at Jeffries Grove Elementary in North Carolina.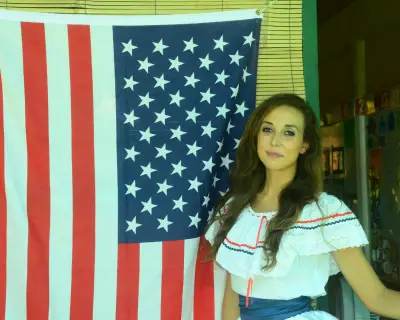 "In the 2nd year, one feels more comfortable and totally willing to enjoy everything that is been learned. This is my 2nd time to 'Participate', here in North Carolina. It is normal to be anxious and stressed the first year because there are many new things to learn but, over time, you get used to it".
The opportunity is aimed at professionals looking for employment options outside the country. Those who have a family can also apply since the program contemplates the management of visas for the family nucleus (spouse and children) during the years that the educator remains in his teaching work. The chosen educators will be able to join the next educational cycle that begins in September of this year and perform in their position for 3 to 5 years.
The Cultural Participate Learning Exchange Program has 32 years of experience in the United States and aims to foster a global education. This initiative, year after year, summons teachers from different countries to live a unique academic and cultural experience.
For Ronald Ramírez, who is Costa Rican and Recruitment Coordinator in Latin America for 'Participate', this initiative has been very successful in Costa Rica, both professionally and culturally. The beneficiaries, during their stay in the United States, receive professional update training and during the process they have continuous support to guarantee the development of their abilities and talents.
Among the benefits teachers receive are: salary equal to that of an American education professional, life insurance, plane ticket, visa procedure, and induction during their filing period. To this, it is added the possibility of becoming ambassadors of the different cultures of the world in the North American country and exchanging knowledge that can be applied in their countries of origin.
"Like the first time I was here, in 2013, I have taken great advantage to traveling, having already organized much better with work. A couple of months ago I had the opportunity to attend what is the world's largest learning conference for children aged 0-9 in Nashville, Tennessee. I have always said, and I keep it, this is a bittersweet experience; there are difficult moments and very good moments, but both are necessary to grow personally and professionally", Quirós concluded.
The requirements to apply are: speaking fluent English, having a university degree in teaching, having at least 2 years of full-time work experience in a school or college, and having a driver's license and driving experience because the recruited teachers must travel by car to your workplace.