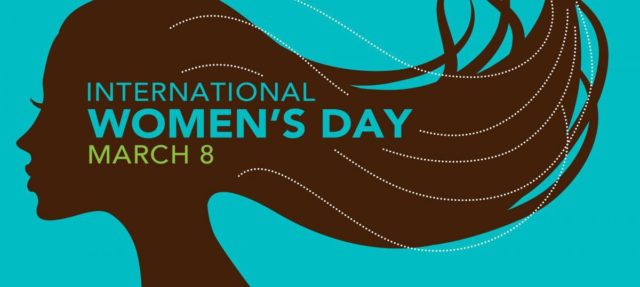 International Women's Day commemorates advances in gender equality and vindicates the much work that remains to be done in this field. It is officially celebrated on March 8 since 1975, and there are various theories about why it was chosen precisely that day. In particular, two events are mentioned as possible precedents for the establishment of this date. The UN has decided that the motto of March 8, 2020, is "I am from the Equality Generation, for the rights of women." This is intended to refer to the twenty-fifth anniversary of the 1995 Beijing Conference, which drew up a road map to achieve gender equality. Also, many global feminist initiatives have been carried out recently: strikes, demonstrations, and protests were repeated all over the world in recent years and that have been reconvened in 2020.
Forty-five years after its official establishment, 8M continues to bring together millions of women worldwide against the unequal distribution of care, gender violence or the wage gap, among other causes.
This year will also celebrate other significant achievements for the Organization, such as the 10th anniversary of the creation of UN Women, among others.
On the other hand, as an international date declared by the United Nations, in all member countries, including Costa Rica, one of the founding countries of the UN, is officially celebrated. Before this date, it was a celebration of communist, socialist, anarchist and revolutionary forces, and of political movements that joined in remembering each March 8 the struggles of women that originated, with their causes, this date, and with which those parties and movements identified and defended.
In Costa Rica, as in many Latin American countries, some women have stood out among them, we can mention: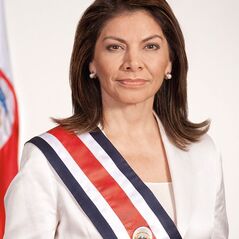 Anabel González: She is the current senior director of the Global Practice on Trade and Competitiveness of the World Bank.
Laura Chinchilla: She is a Costa Rican political and political scientist. She was president of the Republic of Costa Rica between May 8, 2010, and May 8, 2014, becoming the first Costa Rican woman elected to that position since the female vote was allowed in 19491 and the fifth woman in Latin America in to be elected Head of State the eighth president of Latin America.
Dr. Mónica Araya: She is the founder and director of Nivela (nivela.org), an international group. She is co-founder and director of Costa Rica Limpia In 2014 the French Foreign Ministry declared her "Personality of the Future". His talk in TED about a Costa Rica without fossil fuels has more than a million views. She is a mentor to Next Visionaries, an initiative of TED and BMW. In 2016, it was part of a Homeward Bound initiative that led Antarctica the largest women's expedition in history.
Christiana Figueres: Karen Christiana Figueres Olsen (born August 7, 1956) is a Costa Rican anthropologist, economist, and analyst. She was appointed Executive Secretary of the United Nations Framework Convention on Climate Change (UNFCCC) on May 17, 2010.
Elizabeth Odio: She has several publications mainly on human rights. Degree in Law and Notary Public from the University of Costa Rica, She carried out postgraduate studies on Gender at the National University of Costa Rica. She was born in Costa Rica on September 15, 1939.
Sandra Cauffman: (May 10, 1962, San José, Costa Rica) who is a Costa Rican Electrical and Physical Engineering specialist noted for her work at NASA in various positions. Her profile has been highlighted by UN Women, for being a positive example for women, especially young people and girls.
The year 2020 represents an exceptional opportunity to mobilize global action to achieve gender equality and the realization of the human rights of all women and girls.