It's always a joy to hear about the many people in Costa Rica ready with helping hands to meet the needs of the community. Whether it be advocating an environmental cause, caring for the elderly, or rescuing abandoned pets,.  There always seems to be incredible organizations in Costa Rica ready to do whatever it takes to bring about growth in the community. One of the most dynamic, well-organized, and community-supported of these is the The Ojochal Food Bank.  This all-volunteer organization is dedicated to their vision that no family goes hungry in Ojochal, located in the Pacific Southern Zone.
Who They Are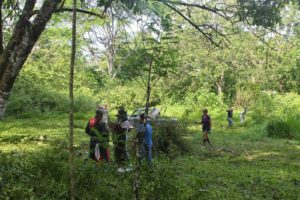 The Ojochal Food Bank is a non-profit organization in Costa Rica, whose principal objective is to alleviate hunger and poverty in the Ojochal area.  They achieve this very far-reaching goal by providing food and services to families in need, thereby contributing to their safety and general well-being.
The Food Bank is operated by a core of volunteer members, who then draw upon the support of several other people in the community who contribute their time, resources, and expertise.
The Food Bank provides support to those in the area who, through unemployment, disability, or economic marginalization, are unable to meet all of their dietary, general well-being, and safety needs.
The Committee members provide their services with compassion and respect for the dignity of the client. In addition to receiving food, the Ojochal Food Bank clients are treated as respected members of a community that shares in mutual support.
"Clients are then encouraged to participate in the community as volunteers, helping others in an accepting and non-judgmental manner. Through each client's contributions, we seek to lift each other up."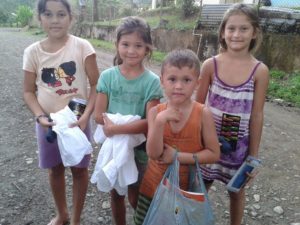 Whenever possible and appropriate within the circumstances of the Food Bank, the Committee may arrange for additional services in keeping with the goals of empowerment and well-being of its clients. These services may include provision of school supplies, clothing, household supplies, transportation, education, and home repair to ensure safety of the residents within.
Their Values
They will act with: Compassion, Integrity, and
Quality: We are committed to excellence, and transparency in services, products and operation.
People:We will treat all people with respect, dignity and courtesy. We will work to foster a culture of inclusivism in which all can work together and learn from each other.
Stewardship:We will use our resources wisely, with accountability to the public and concern for the environment.
Integrity:We will be honest and fair in our dealings with others. We will be transparent in all activities and dealings.
Collaboration:We are appreciative of our community partners, donors, and volunteers for their commitment and support and will work to protect these relationships.
Families who are in need are identified through word-of-mouth and communication within the community. One of the Food Bank Committee members visits the family to determine the extent of their need, and the best way to offer support.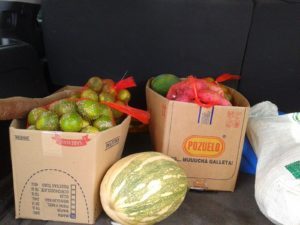 The Committee then arranges delivery of a food basket, and other items to meet the family's needs. A basket of basic contents has been created that can easily be adjusted depending on the number of members in the family.
If additional needs are identified, a message is posted on the Ojochal Community Facebook page for the community at large to assist in providing solutions to meet those needs.
The family is supported and monitored on an ongoing basis to ensure their needs are being met. The Food Bank Committee members ensure that there is a personal relationship and open communication with each family.
Where Funding Comes From
The majority of their funds come from four main outlets:
Bi-Annual Garage Sale Events
Donations and Fund Raising Events
ADI – Donations
Corporate Sponsors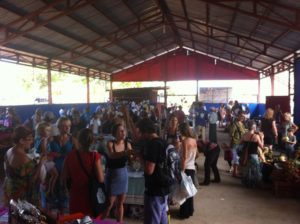 They will be holding another one of their Garage Sales on October 15th, from 10am – 1pm at the Salon Communal in the village of Ojochal. There will be used clothing, household items, vendors selling their wares, and raffles for prizes.  This is one of their big fundraising events, so be sure to stop in for some shopping while you are helping them make a difference in their community.
In the first year that the Food Bank has been in existence, 12 families and 38 children have been helped, and over 100 food baskets have been provided to families who were in need!
For more information, please see our Facebook page – Ojochal Community Food Bank or contact us at [email protected].
If your community group has an upcoming event, please be sure to Contact Us so we can help you gain more awareness about your project.