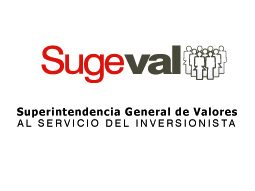 by TCRN Staff

The Superintendency of Securities (SUGEVAL) and is working on regulations that would permit the public offering of venture capital funds in the country.
This financial instrument that brings together investors savings is intended, together, to supply various projects or business ideas.
The venture capital funds are a financing alternative for small and medium enterprises (SMEs), which generally find it difficult to get bank loans.
In this regard, the executive director of the National Investment Funds Company, Victor Chacon, said that this figure encourages SMEs and entrepreneurship, with its resulting macroeconomic impact. "Such investments help to democratize the economy," he said.
The general manager of the National Stock Exchange, Jose Rafael Brenes, said SUGEVAL is already well advanced with a draft of the regulation, which would be announced in the coming weeks.
Participants in the fund industry explained that the impediments SUGEVAL had run into the first time this was attempted have been overcome.
Chacón explained that they now build a risk profile of each client.
Defining the tolerable risk for each type of investor is important, especially to market risk capital funds, as its name suggests, involves greater risks.
Brenes, meanwhile, announced that it is likely that these instruments are aimed at a sophisticated customer profile that has a capacity of investment of $50,000.
Although the profile of investors which will be targeted to this type of offer is limited, benefits for the economy may be much more widespread.
"There are a lot of capital and international agencies seeking to invest in such instruments," said Chacón.
International interest in this figure is explained by the role it can play as an economic driver.
In this regard, Pablo Montes de Oca, manager of the Fund Administrator of the National Bank, noted that this instrument is the perfect complement to the Bank for Development, as it allows closing the circle requires the employer needs to grow.