TCRN STAFF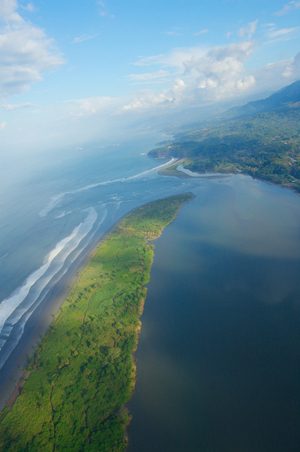 Reserva Playa Tortuga has a new research facility located just over the bridge in front of Ojochal in the old Joe's coffee shop. The facility has been renovated to house volunteers and researchers alike. Headed by Director Alexia Maizel RPT has a capable team of investigators and scientist to deal with any biological studies. Dealing with most of the scientific data and logging location of turtle nest falls on the shoulders of Oscar Brenes Arias a tropical biologist, his assistant is Cristina Volkart Obando who also has experience in investigating the sea turtle population. With RPT involved they are sure to protect the biodiversity of such a wonderful place.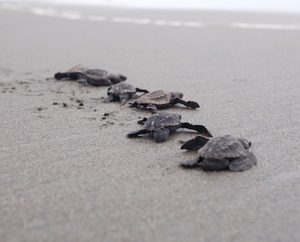 Back in 2008, before RPT had a name, they started to investigate Playa Tortuga with the help of MINAE. Then in 2009, RPT made a base camp for scientist to collect data literally on the beach. Now with the opening of the new facility in September things are looking brighter for the program. RPT is poised to promote Awareness, Action and Alliances with different agencies, national and international. The main areas of study concentrate around Ojochal, Playa Tortuga, Isla Garza and the Rio Terraba. With many other activities scheduled for volunteers it is sure to have a draw from Locals and tourist alike.
With much work to be done trough out the year volunteers are needed from July –January. So if your up for night patrol or other varied task visit RPT web page for more info www.reservaplayatortuga.org . Also become a fan of their Facebook Page: Reserva Playa Tortuga & Playa Tortuga Marine Turtle Conservation Program. Contact phone number 2786- 5200.
Email: [email protected]
RPT is a non-profit and privately underwritten.