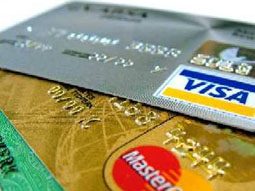 by GABRIELA MAYORGA
New Credit Card Rules, in force since last Tuesday, prohibits issuers from making "harassing" phone to clients or their families in order to collect outstanding balances.
The legislation protects cardholders who have experienced this type of practice in the past, identified as "abusive" by the Ministry of Economy, Industry and Commerce (MEIC).
However, the banking sector warns that preventing calls to their debtors will increase delinquencies.
The Costa Rican Banking Association (ABC) is preparing arguments to object to the Constitutional Court rules issued by the MEIC. Since last Tuesday, according to rule 35, no efforts should be made for collection to persons other than the debtor or his sureties.
Nor may issuers make more than three calls to their delinquent customers, as stated in Article 18.
Eduardo Sibaja, Economy Minister said that this measure will avoid administrative costs charged by the collection management to all cardholders. "They charge up to $35 for persons who have delays of only one day," said Zapata.
Bullying and harassment, according to the rules, is conduct by the creditor that oppresses, abuses or bothers someone insistently and repetitively for the management of a bill. The ABC is considering submitting a habeas corpus or an action of unconstitutionality against these standards.
Maria Isabel Cortes, executive director of the ABC, said the legal option will be viewed by the board of the organization on Thursday.
Cortes noted that the legislation will affect the services provided to 37% of card users with low incomes.
This segment tends to have the highest default, so they will avoid giving cards as new impediments to recovery, he added.
Cortes says that will push this segment of the population in the informal economy, to the detriment of the banking process.
Gerardo Corrales, general manager of BAC San José, said the card issuer makes a financial intermediation function and that is their nature to make the recovery of the portfolio. The regulation, he said, plays are not proper powers of the MEIC and correspond to the Superintendent of Financial Institutions (SUGEF).