Those who tend to drink alcoholic beverages in the streets or public places are now exposed to a fine of up to ¢ 180 thousand. This is determined by the new liquor law that governs from this Wednesday after the official newspaper La Gaceta was published.
With the approval of this norm, the consumption of alcoholic beverages in the street is prohibited and will be sanctioned with a fine of half a base salary to whoever does it (the base salary is now ¢ 360 thousand).
TIP: Get our latest content by joining our newsletter. Don't miss out on news that matter in Costa Rica. Click here.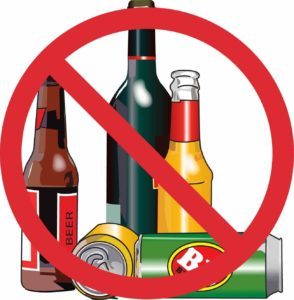 The legislation approved establishes a new legal framework that regulates the granting of licenses for the sale of liquor as well as sanctions and prohibitions to those who dedicate themselves to that activity. Article 9 establishes the prohibition of the consumption of alcoholic beverages on public roads and sites, except when civic, popular, employer's parties, shifts or fairs are held. It is complemented by article 20, which stipulates the aforementioned fine as a sanction.
This is just one of the new sanctions and regulations included in Law N° 9.047, on the Regulation and Marketing of Beverages with Alcohol Content. The law also imposes other fines. The highest punishable by payment of up to ¢ 5.4 million to those who sell liquor to minors, and prohibits transfer to third parties the permission given to sell liquor.
The new legislation was approved on June 7th in the Congress with the vote of the majority of the deputies and was signed by the president, Laura Chinchilla, on June 25th. However, the law took effect this Wednesday, August 8th, when it was published in scope 109 of the official newspaper La Gaceta.
The new text grants the majority of powers to the municipalities, which will have greater control and authorization over liquor sales, and will receive more economic benefits from that business. Gone are the patents that, according to municipal leaders, until today have represented losses for their entities and have fostered a "black market". Now, the municipalities will be able to deliver new permits or "licenses", which are classified according to the establishment in which the alcoholic beverages will be sold.
The Josefino Major, Johnny Araya, described the new law as "very good" yesterday. "The regulation allows greater flexibility for municipalities, which will be able to regulate revenues and control liquor licenses. The inspectors and the municipal police have already been instructed to enforce the law", Araya said.
For the head of the fraction of the Christian Social Unity Party, Luis Fishman, the new norm includes some positive things. "However, I do not believe that it is the law that the country requires", he added.
On the other hand, the deputy Yolanda Acuña, of the Citizen Action Party, who defends the text, said that "the law bets on the local governments so that they are the ones who regulate this canton-by-canton market".