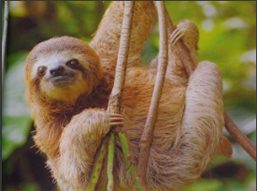 by TCRN Staff
The spectacular natural wealth of the Osa was expressed in the pages of the new book Bear: Where the rainforest meets the seaby the photographer Roy Toft and biologist Trond Larsen, both Americans.
TIP: Get updates on upcoming Costa Rican Retreats & Events by joining our newsletter. Don't miss out on what's happening around you! Click here.
A total of 194 photographs are graphic testimony to the varied and rich biodiversity of this area, located in the South Pacific of Costa Rica.
Scarlet macaws, jaguars, monkeys, anteaters, tapirs, deer, sloths, colorful insects, snakes, turtles, and giant trees of graceful foliage please the reader through 222 pages.
The hardcover book and full color photographs was published by Tropical Zone and the text was written only in English.
"Since I first visited Costa Rica in 1989, I was impressed with the diversity of species that concentrate on the Osa Peninsula, and it seems incredible that there has been so little space devoted to them in printed publications. All images in this book were taken during the past six years and are the result of nearly 2,500 hours of work," said the photographer.