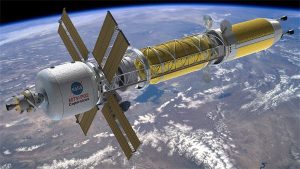 NASA's Michela Muñoz Fernandez and Erika Podest urged young people to pursue their dreams, however difficult they might seem, since it was their own persistence that won them careers in the space agency.
"If you have a dream you're set on, nothing is impossible. Neither of us are from the United States, we come from far away, but I think if you're determined to get something you want, everything is possible," Muñoz said.
Podest, an earth science specialist, and Muñoz, a researcher and systems engineer, shared their NASA experiences on the first Google+ Hangout in Spanish organized by the space agency, which seeks closer ties with the Hispanic community.
Have good training, specific goals and family support was the advice they gave students and their parents who followed the conference live.
"Parental support is really vital for motivating youngsters to get ahead in areas they like," said Podest, for whom her mother was always "the motivating force in my life and who has always urged me to follow my dreams."
Podest confessed she also had other models among Latin American space pioneers like Costa-Rica born Frank Chang-Diaz, one of the astronauts with the most missions and hours in outer space in history.
The Panamanian's work in the earth sciences division at Jet Propulsion Laboratory includes a project using data from satellites to study ecosystems of the Amazonian wetlands, for the purpose of better understanding their contribution to the global carbon cycle.
Muñoz is part of the Juno mission, which was launched in 2012 and is scheduled to reach Jupiter in 2016.
The Costa Rica News (TCRN)
San Jose Costa Rica