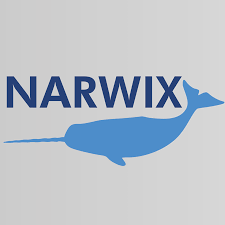 Narwix Company is The transmission and availability of data that becomes a necessity every day, and must also be applied in the most remote places in the world and outside of it. One of these places is underwater, where the need for the Internet to be available is increasingly important for various activities, such as research or aquaculture; as well as for private organizations and government agencies, among others that require this service.
"Narwix" is a Tica startup that powers wireless connectivity equipment for underwater environments, under the concept of the Internet of Things (IoT). Through a special device called "Díglo" and a dynamic data transmission system between several of these devices (which work as Wifi-type routers), the implementation of IoT networks adaptable to underwater activities is achieved.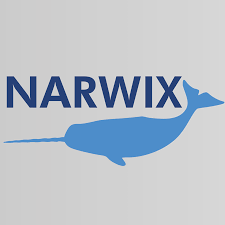 The system also can collect and monitor information from various types of sensors, as well as the ability to wirelessly control equipment. It can transport data from the water to the surface and from there to the end-user, who can analyze the information they receive in real-time.
This proposal, created by Kevin Alfaro, André Herrera, and Kevin Maroto, all students of Computer Engineering at the Tecnológico de Costa Rica (TEC), has been in development for just over a year and participated in initiatives such as Space Apps, HardwareThon and the TEC Business Ideas Fair.
The initiative originates from its name thanks to the Narwhal (Monodon monoceros), a species of cetacean that is known as the sea unicorn thanks to its long tusk, which it uses as a defense in its struggles and as a sensor of temperature conditions and water salinity, and for mating rituals, according to studies by Marine Mammal Science.
Applied innovation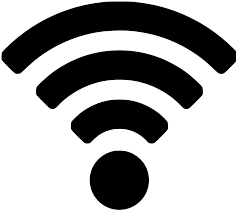 Narwix differs from other similar proposals available in the market in that its use goes beyond the devices of industrial operations, such as the extraction of gas, oil or the communication carried out by point-to-point submarines.
Among the advantages that mark the flexibility and added value of this innovative proposal is the ability to generate various network topologies: star, vertical, ring, and others. Each device has a range of up to 100 meters and devices have the ability to connect and to other IoT devices. This allows us to give a real solution to the control and monitoring in areas of marine research, aquaculture, diving and any other activity in the underwater world that requires transferring information wirelessly.
The system could also be used, for example, to manipulate robots underwater in carrying out delicate work, such as cleaning explosive mines on the ocean floor; by divers on military or investigative duties; to send images and analyze them immediately, to optimize the control of maritime traffic, and even to detect tsunamis and generate warnings that warrant it.
Narwix and its members have been incubating the idea for a year through the TEC Emprende Lab, which has allowed them to have a workspace and access to a network of contacts, which have promoted the proposal. Also, the contribution of other students of careers such as Materials Engineering, Industrial Design and Construction Engineering, has been key to achieving the final product, which is expected to be available in the market in approximately one year.
Currently, these young people are conducting final tests in laboratory spaces such as "eWave", to create an increasingly resistant device that remains in the ocean for longer periods without damage, while working to attract capital funds to the final launch of the product to the national and international market.