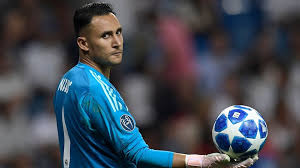 Keylor Antonio Navas Gamboa, better known as Keylor Navas, is a soccer player born in San Isidro, Pérez Zeledón, San José, Costa Rica, on December 15, 1986, who plays is a goalkeeper for Real Madrid of the First Division of Spain and the national team of Costa Rica.
Professional career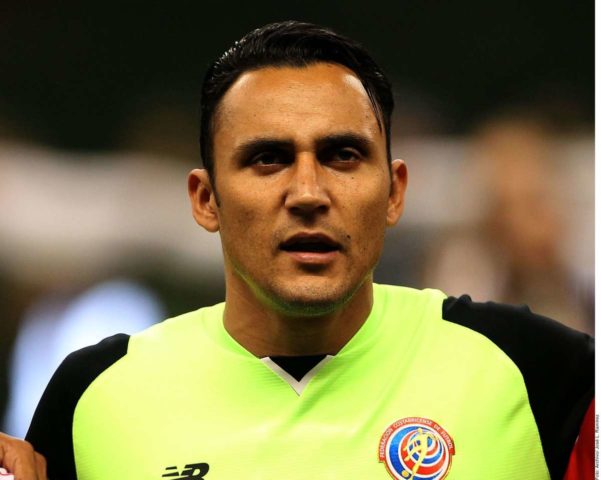 He began his professional career at Deportivo Saprissa, where he won five consecutive Costa Rican titles, in addition to the 2010 Summer Championship. With the Saprissista team, he was part of the historic participation in the 2005 Club World Cup, in which they won third place. Previously, they have crowned winners of the Concacaf Champions Cup that same year.
At the age of 23, he left for Spain to play with the Albacete team in the 2010-11 season of the Second Division. However, his team descended and he was loaned to Levante Unión Deportiva. In his first season he only played one league match, although in the 2013-14 seasons, after the departure of Gustavo Munúa, he gained a starting position in which he was awarded Best Goalkeeper in the League.
In 2014 he was signed by Real Madrid after his brilliant performance at the World Cup in Brazil with the Costa Rican team, in combination with what he had done in the Spanish league. At the beginning of his period as a Real Madrid player, he won the 2014 European Super Cup and in December the Club World Cup.
In the 2015-16 season, he reached the highest point of his career after placing himself as the second-best goalkeeper in league history with the most time without receiving a goal in the UEFA Champions League, with 738 minutes, surpassing on March 8, 2016, the 657 minutes mark from the Dutch Edwin van der Sar.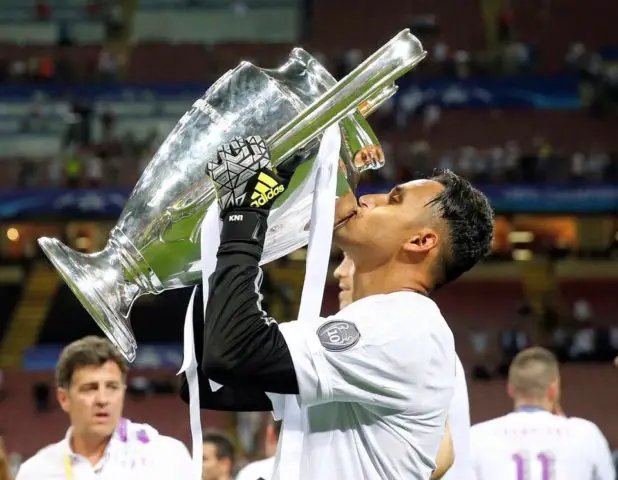 Member of the Costa Rican national team since October 12, 2008, his best performance was at the 2014 World Cup in Brazil where the team advanced for the first time to the quarterfinals. The goalkeeper was nominated for the best goalkeeper in the World Cup – the FIFA Golden Glove – for his 21 spectacular blocks in five games. Also, Navas was the best goalkeeper of the Concacaf Gold Cup 2009.