Recently it was known that Costa Rica is actively promoting the participation of young women entrepreneurs through the first edition of the "Young Challenge", a global initiative that comes to Costa Rica for the first time with the theme: "Young Women 2020: Solutions for Development with Equality ".
This challenge is inspired by young women who have the innovative vision to change the world, with Costa Rica being part of this 40 countries initiative, sponsored by the United Nations Development Program (UNDP) and the United Nations Children's Fund (UNICEF).
Young women as an engine of change in society.
The purpose of this challenge is for young women with innovative ideas to exhibit their projects that aim to transform communities and improve the quality of life of which they are part. In addition to involving them in the study of science and technology, starting a business venture or taking action in favor of combating climate change.
Participants will have until February 29th, 2020, to register their project at www.cr.undp.org and the conditions they required are:
• Organize a team of 3 to 5 women between the ages of 14 and 24 who want to be part of the solution to obstacles they face in education, employment, and the climate crisis.
• Ensure that your team is inclusive in terms of the diversity of women who will be part of it (ethnicity, age, sexual orientation, disability, migration, adolescent motherhood).
• Commit to participate with the whole team in this experience of social innovation.
• Have availability to attend each of the stages of the process, including face-to-face events: the 1-day pre-camp and the 3-day camp.
In this first edition of the challenge, 15 teams of young women will be chosen, of which only 5 with the most promising ideas will receive a total of $1000 and accompaniment by expert mentors for three months. Of these five finalist teams, two will be chosen to participate globally, in which eight teams will have the opportunity to win up to $ 20,000 and be part of the process of fully developing their social innovation project.
Know the opinion of the representatives of the different organizations about the "Young Women Challenge":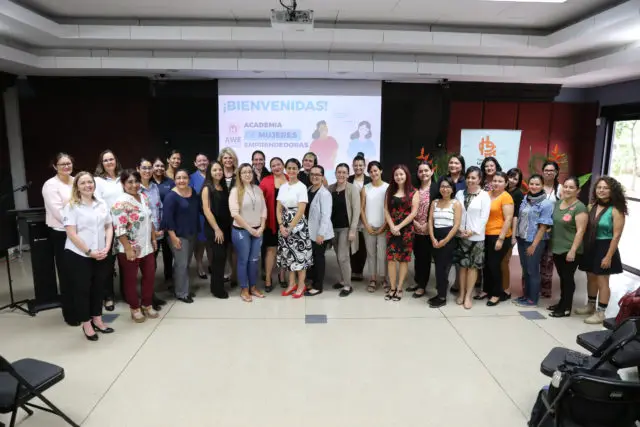 Regarding this challenge that will take place in Costa Rica, representatives from different organizations expressed the following opinions:
The UNDP National Representative, José Vicente Troya Rodríguez, highlighted the role of young people as transformative agents to achieve the World Sustainable Development Goals: "At UNDP we recognize that without gender equality there is no sustainable development and without the strength of youth there will be no future. We must make an even greater effort to facilitate spaces that enhance their (young people) capacity to build a more promising, more sustainable and more inclusive future. We are proud to work with Costa Rica to provide opportunities for young women to transform their communities".
For her part, the Vice Minister of Youth, Margareth Solano commented: "From the Vice Ministry of Youth we are pleased to join efforts with UNDP and UNICEF to promote the 2020 Young Women Challenge initiative. We know that young women suffer from increased unemployment, which is why we celebrate that this initiative focuses on this population segment, from a human rights perspective and with special attention to the participation of our young women in vulnerable conditions".
The UNICEF representative in Costa Rica stressed that: "this challenge is an opportunity to promote innovative, timely and strategic investments in initiatives created, led by teenagers and young entrepreneurs eager to drive changes in their lives and those of other women".
"These solutions must be developed with and from the vision of the adolescents themselves because they are the ones who live their different communities and who can also provide input to find new ways for the present and the future".
"Today we create initiatives to provide them with more opportunities to empower themselves, improve their educational levels and develop the skills and abilities necessary for their eventual insertion into the workplace, and in this way, we contribute to the positive transformation of the country".