Henriette Jacobsen, TheCostaRicaNews.com
As part of her Gypsy Heart tour, Miley Cyrus performs in Costa Rica on May 21 at Estadio Nacional.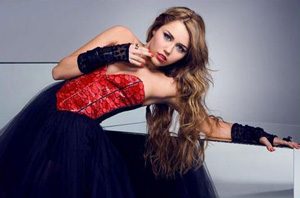 Miley Cyrus is headed back out on the road for her new Gypsy Heart tour that will take her to Latin America and Australia. The tour kicked off on April 29 in Quito, Ecuador, and will end in Perth, Australia, on July 2nd.
Cyrus is probably best known for her role as Miley Stewart/Hannah Montana on the Disney Channel sitcom Hannah Montana. But 18-year-old Cyrus has also had various acting roles in movies as well as released three studio albums. The latest one being "Can't Be Tamed" from 2010.
On her official homepage Cyrus states: "The Gypsy Heart tour is a dream come true. Not only because of all the beautiful cities I will get to visit, but all of the beautiful people I will get to meet. Gypsy Heart is not just a tour for me, but a mission to spread love."
Cyrus has said she's excited about doing the tour in South and Central America though she won't be able to communicate with her fans in their language.
"I speak zero Spanish. I actually failed Spanish so I will have someone with me making sure I can get through my way," she said in a recent interview with the Huffington Post.
Cyrus' concert in Costa Rica is one of the few chances to see her live this year as she has no plans to tour in her native country.
"I just think right now America has gotten to a place where I don't know if they want me to tour or not. Right now I just want to go to the places where I am getting the most love and Australia and South America have done that for me," she said.
A ticket for the concert can be purchased online at publitickets.com.