If you are about to travel to the Osa Peninsula, the most intrepid corner of Costa Rica, all you might be thinking about is a hike to Corcovado National Park. But there is also a second option only less tourist, especially first timers in Costa Rica, know about. Cabo Matapalo is one the most picturesque locations on the peninsula. The forest is contiguous with Corcovado National Park and is bursting with wildlife, biodiversity and beautiful landscapes. Matapalo combines primary and secondary forest, mountain and beach, river, waterfall and coast. For those that only have one day to explore the forest of the Osa, a guided hike is the perfect trip to do. You will mostly see the same animals as you would observe in the much more distant park.
Randall, a guide from Osa Tracks Corcovado in Puerto Jimenez, invited us to join his group hiking through Matapalo. We picked up some lunch at the popular bakery in the main street of Puerto Jimenez and drove off to the very south of the peninsula.
The Drive to Matapalo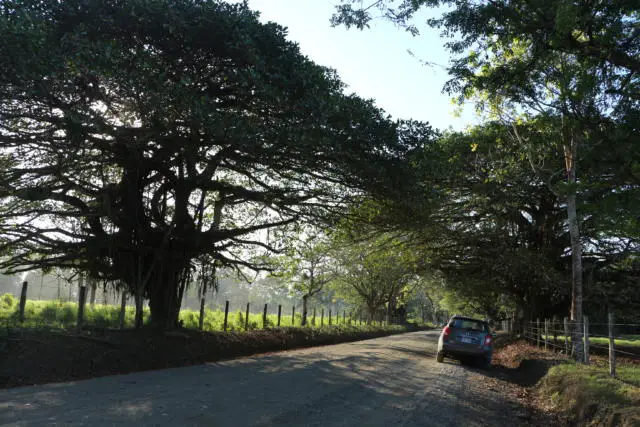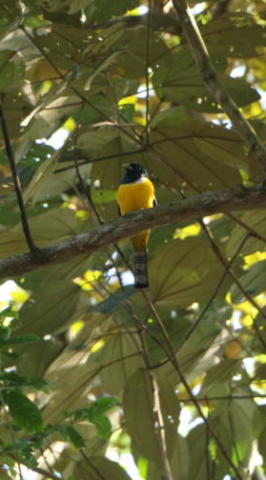 Even on our drive we stopped for at least ten times. Randall was always alert and showed attention to our environment. Every time we stopped, we discovered something great. Even long before our arrival at the starting point of our hike, we saw ant-eaters, several species of monkeys and many birds. We could even catch a glimpse of some relatives of the famous quetzal.
Not only the fauna, also the flora itself already beautiful to see while the ride. Ancient trees wherever you look, cows and horses at every side. Once we stopped at plantation of teak trees. With its hot and humid climate the peninsula offers perfect growing conditions for the expensive luxury wood. In means of global economy Costa Rica is one of the leading suppliers of teak wood.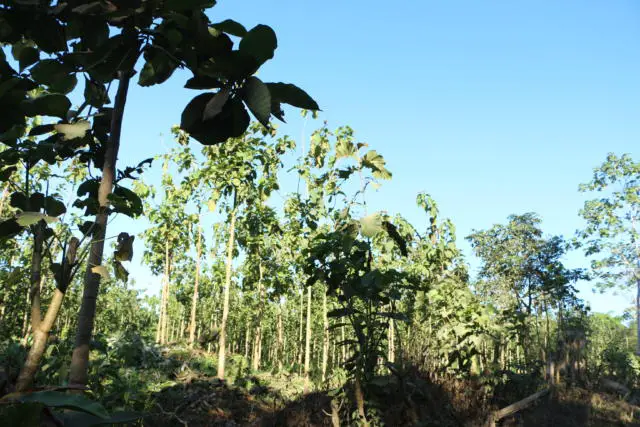 Serene Hiking
Once arrived at the Matapalo, we left our car behind and went on by feet. With all its tranquility, this places bursts of life wherever you look. Colorful bright flowers are growing on each side of the path. Wild hibiscus brightened up the green of the jungle. We had to watch out for or steps – millions of ants were transporting greens and small leaves to their home. We even discovered a green poison frog sitting on a branch.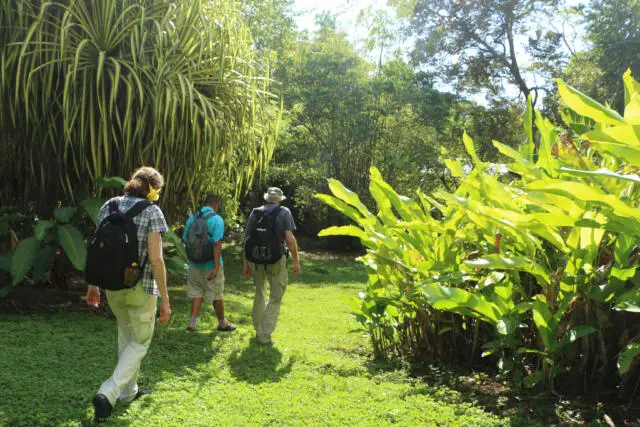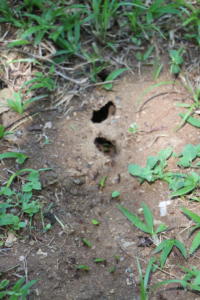 Way higher in the trees the abundance of wildlife is incredible. Not for nothing, the Osa Peninsula is the only place in Costa Rica which all four species of monkeys call their home. In Matapalo they were everywhere. And the sheer number of them is nearly unbelievable! Whether you are looking for howler, white face, spider or squirrel monkeys – it seems like in every corner one species is strolling around.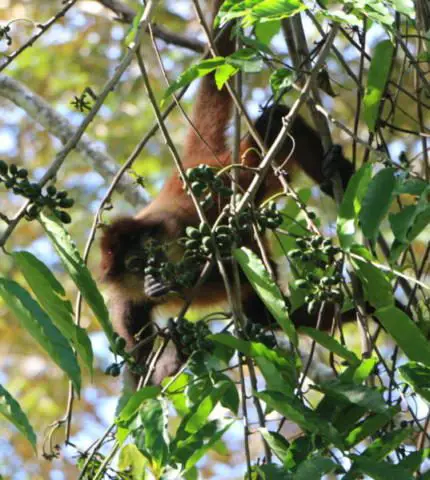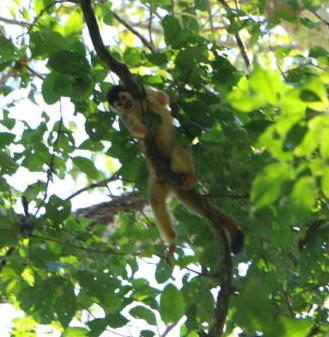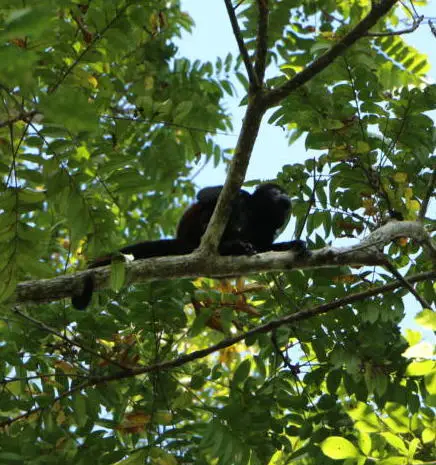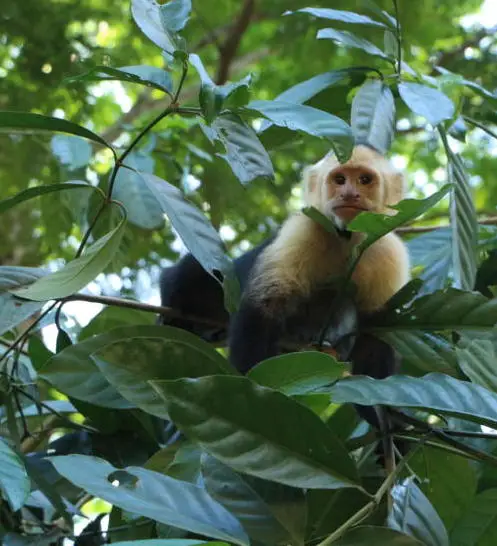 But also fans of other famous animals won't leave disappointed. Two finger sloth are sleeping in the trees and we also saw two beautiful scarlet macaws sitting a tree. They look like they are in love – a peaceful picture. "These animals live in monogamy. Once they found a partner, they stay together till the end of their lives", Randall told us. He seemed to know everything about every animal. Whenever he was looking for a certain animal, he found it. Without him we would not have seen any at the worst case. But with his eyes and ears always on alert, we didn't miss anything.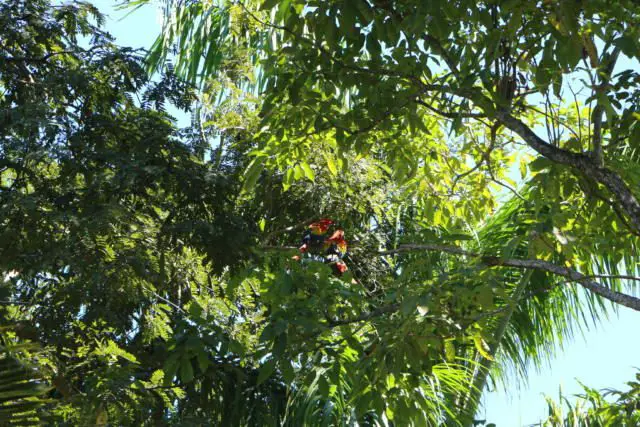 Lonely Beaches – Time to relax
After a while we arrived the coast of Matapalo. Yes, right. This laid-back town does not only offer nearly as many animals as the huge Corcovado Park, it also has some beautiful pristine beaches. We didn't need to share the crystal clear, warm water and the bright sand with nobody. A bath in the sea was exactly what we needed in the moment: welcomed refreshment after hours of hiking and exploring countless animals of the wildlife. This mixture of active hiking and time to relax at the beach made this tour a wonderful day trip.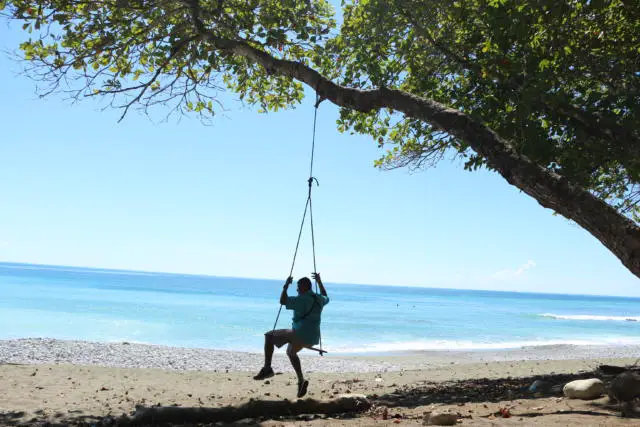 For more information of hiking in Matapalo and other tours on the Osa Peninsula, feel free to contact Randall at +506 8581 3200. He offers his guidance in English, but his clear and slow way of speaking is a perfect opportunity to improve your Spanish.