Stopping in to one of the local markets (feria in Spanish) is one of the very best places to pick up your supply of the luscious fruits that Costa Rica is so famous for.  You can find an amazing selection of tropical fruits all year round.  Learn about some of the amazing and diverse things you can do with these fruit, rather than simply enjoying them for breakfast.
DIY TROPICAL FRUIT SCRUB
Try a choice between pineapple, mango, or papaya to create your very own simple and wholesome body scrub.  Swap out the chemical-ridden beauty products you may have been using with one of these right-off-the-tree ingredients.
Pineapple:  These Vitamin C rich fruits are available throughout most of the year in Costa Rica.  Use this fruit as a facial scrub to give your face a refreshing break from all that sun and fun on the beach.
Mango:   For another option as a natural facial mask, try using one cup of sliced mangoes as they supply 25% of the daily dosage of Vitamin A to help enhance your complexion.
Papaya:  This fruit is famous for its succulent exfoliant properties due to the high papain levels found in this year-round fruit.  You can always find these in any of the local markets.
Extra Tip: Papaya Seed Health Kick  A simple and delicious way to stay healthy is to add papaya seeds into your morning smoothie.  These little seeds are packed with antibacterial properties that are effective against E.coli, Salmonella and Staphylococcus infections, and may protect kidneys from toxin-induced kidney failure. Additionally, they can eliminate intestinal parasites, help detoxify the liver, as well as protect you from the possibility of Dengue Fever.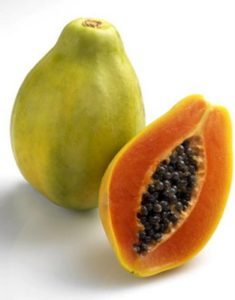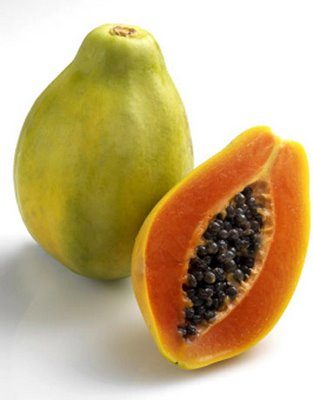 BANANAS
You can always find an abundant supply of bananas pretty much everywhere in Costa Rica – the supermarkets, the local ferias, and even stopping to shop at the road-side vendors.  They are not only healthy for your body, but you can use them to replace some of your more common beauty products.
Bananas, Costa Rica

Face Mask:  To create a simple one-ingredient face mask, you can easily mash up your bananas and apply them over your face.  It will help with acne and even wrinkles too.

DIY Conditioner  By adding coconut milk and honey to your mashed bananas, you can create a chemical-free deep conditioner for your hair.
Extra Tips: Overly Ripe Bananas?  What to do with your bananas once they have turned that dark, mushy brown consistency? You can easily use them to make fresh and healthy one-ingredient banana ice cream.
And don't throw away the banana peels  This amazingly humble little fruit peel can be used to whiten teeth, polish leather furniture, and even remove warts!
COCONUTS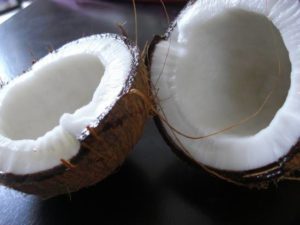 Now this is a fruit you can find positively everywhere in Costa Rica whether you choose to buy them from a street vendor, pick some up at the local market, or collect some in a bag after a day at the beach. And the oil made from coconuts has a myriad of uses to improve your health.
Magical Uses Of Coconut Oil
There is more and more scientific evidence about the range of health and beauty benefits found in coconut oil.  It can fight cellulite, boost your metabolism, and even improve your cholesterol levels.  You can also use this amazing oil to create your own moisturizers and facial products, enhance your hair with strength and silkiness.  It can also be used to reduce the irritation that comes with those nasty bug bites.  You can easily do a Google search and learn how to make your own coconut oil.
TAMARIND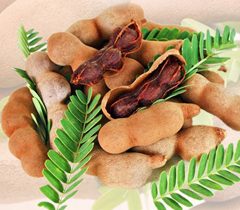 While this fruit does have a rather sour taste, that flavor goes a long way when added to meals and beverages.
Agua de Tamarindo
You can easily make a refreshing drink from tamarind paste, dark brown sugar, and water to create what may become your favorite summer drink.  And if you can't find any tamarind paste, then simply make your own by boiling the bricks of tamarind sold in the store, and then straining the juice to make the needed pulp for your best poolside companion.
Hope you enjoy the very best health, beauty, and delicious products from these fruits found most everywhere in Costa Rica!