In Costa Rica, families once had mixed-breed dogs, known as zaguates, which they fed with household waste and gave little attention to their health. Today the tico shows preferences for the animals of race, although the mestizo zaguates are still loved, he buys them specialized food and frequently takes them to the vet. The veterinarians support the thesis that there was a cultural change in the way of having pets and justified by the modern lifestyle that took over the Ticos.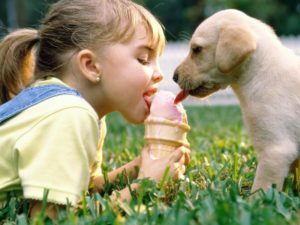 This advance in the care and responsible tenure of pets opens the doors to many international trends that have become increasingly famous this year. The love of the Ticos for the animals, added to the fame of the country for its pro-environmentalist tendencies, unfolds a wide range as soon as we talk about spoiling our furry friends.
Today, pets, especially dogs and cats, are seen as other members of families. They are also bought clothes, beds, mattresses, toys and all kinds of accessories to make their life more comfortable and keep them happy. The architects and designers at the international level have noticed this and have decided to create products with creative designs for our four-legged friends and other pets.
Different ways to pamper our pets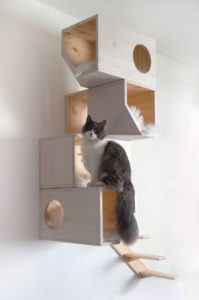 Costa Ricans are known to be very innovative in the field of pet care, leading, for example, the initiative of building various parks for dogs throughout the national territory. This kind of actions represents a great welfare for the pets and demonstrates the disposition of the ticos to make their lives happier.
From basic accessories such as necklaces, bandoliers, and toys, to extravagant pet clothes and special furniture to share with your furry friend! The design enjoys reinventing the world of pets to make it more and more special and original. If you are an animal owner and want to give them a touch of love, we show you some ideas of accessories and trends that will fascinate you!
Collars, plates and more!
In the theme of pet accessories, Costa Rican designers are not far behind! An example of the creation of these beautiful accessories is the young Costa Rican designer Valeria Chirino, creator of the brand "Guru, wow, miau". In your virtual store, you can buy any type of accessory for your pet, but not only that but "Guru, wow, miau" allows owners to fully customize these accessories, whatever you want, you can have it! In this store, the goal is for the pet to have everything unique! Although not equal to this innovative brand, there are many other stores in the country, both domestic and imported products, which offer a huge variety of accessories for your pet, think that it causes you to give it, a collar, a leash, perhaps a neckerchief, go look in your favorite pet stores, you will surely get it!
Toys and costumes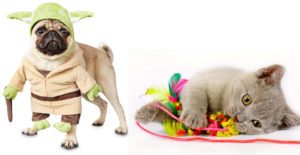 Puppies are naturally inquisitive and playful, so it's important that you keep them entertained with plenty of toys. There a huge number of options that provides an endless range of fun toys, chews and boredom breakers to keep them happy day after day. On the other hand, the costumes are more for the enjoyment of the owners than for the pets, although there are also animals that tend to suffer from low temperatures and clothes helps them stay warm. Also, who is reluctant to see a wonderful pet costume?
Every pet probably goes into a frenzy of excitement at the mere mention of toys. Wagging tails, wide eyes and just going a little bit bonkers – it's great to see our pets so overpowered with joy. There is a myriad of toys out there on the market, and no doubt your four-legged friends have their own personal favorites. But it's important to know that for every toy in existence, there's a specific purpose behind it when it comes to your pet's enrichment.
Rooms for pets, the new global trend!
When you think about renovating the furniture or the decoration of the house, the first thing that comes to mind are all those pieces of furniture designed by and for the owners of the house, but when you have pets? Why not buy considering your needs too?
The new international trend is to adapt spaces in the house especially for our pets! Although the pet houses in the garden can be wonderful, the latest trend is also to provide your furry a comfortable and unique space within the home, with specific elements for your species, as the entertainment possibilities of, for example, a cat, They are not the same as those of a dog. This trend is so strong that even a channel on animals as important as it is Animal Planet, is to premiere the first chapter of Animal Cribs, a program starring the well-known designer Antonio Ballatore, where his team transforms drab, cramped homes and outside areas into functional, high-style spaces for both pets and the people they love.
Around the world companies specializing in pets have created pieces that can be used by both the owner and the animal. For example, rocking chairs, sofas, chairs with hammocks or kitchen tables with bowls for food already integrated. So for all those Costa Ricans who love their pets, now is the time to pamper them a little more and look for those perfect accessories to add more space in their homes for the enjoyment of the adorable furry friends!