Those who have been fallen in love know that nothing compares with that feeling that our beloved one awakens with us. At the beginning of a relationship, everything is perfect, only thinking about the attributes of the couple, their qualities, how well they make us feel. The appointments are wonderful and unforgettable, each kiss and each caress are unique, they awaken emotions and new sensations that make everything special. The feeling of admiration and respect that as love grows takes root in a couple makes it more special to continue to know each other and discover those fascinating and inspiring aspects.
But what happens after a few months or even years in your relationship and your emotion is not the same? Did the love get cold? Could it be that you no longer feel the same? Or is it your partner? Luckily it is not about that, the love is the same in the relationship, but you let yourselves be trapped by a great enemy of love, routine.
How to escape from routine and relive passion?
Sometimes, by having so many occupations and responsibilities, you can forget to treat your couple in a special way. When it is assumed that the couple understands everything and knows our feelings almost as much or even better than ourselves, it is easy to believe it unnecessary to express it to them. It is always better to make sure that we do not forget those details that made the relationship feel so special.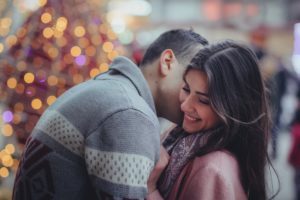 There are 3 things you must work in if you want to successfully your relationship, these are coexistence and romance. These 3 words are the key that you must decipher to find a successful balance in your life as a couple, filling it again with the emotion and fascination that they used to feel, and that the routine snatched.
Coexistence
Coexistence is related, beyond living together, with the fact of sharing a large number of moments continuously, it can be working or living together, or even sharing a large amount of time and responsibilities or plans.
– Do not lose curiosity about your couple
Never lose interest in discovering new facets of your couple. Wise is the saying that you never get to know people and it's really like that. In addition, as the relationship progresses, both will establish new priorities, meet goals and impose challenges that will keep them in constant development.
– More improvisation
To escape from the routine it is important that you get carried away. If you freed up time and can escape to a cafe or meet a new restaurant, take advantage of the time! Do not miss the opportunity to do things at the moment, just because you have not planned them in advance!
– Sharing does not mean suffocating each other
Although the beauty of a relationship is to share special moments, you should not get bored of spending time together. Having their own activities will give them a moment of respite so that each one of them relaxes and can get home to tell their emotional partner what happened in their activity.
Romance
Keep falling in love with your partner, that each day is special and can show you how much it means to you, that time and daily life have not affected your feelings, but rather have reinforced and confirmed them.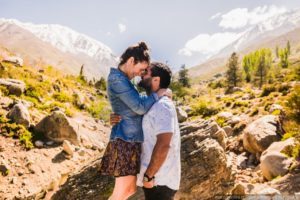 – Do not forget the details
Although you think dates are not important, a detail can make your partner feel special. A gift or surprise to celebrate love do not have to respond to commercial dates, surprise your partner is always beautiful!
– Romantic getaways
Never go on vacation can be overwhelming but, although they work a lot, they can always find a weekend to plan something romantic, a retreat to a spa, a camping trip or even escape to that nice hotel that they liked at some time.
-Do not neglect yourself
Do not let the habit cause you to lose interest in yourselves. Caring for health and appearance are important for self-esteem and also for your partner not to think that your no longer interested in liking them. Cultivating your interests and knowledge will also reaffirm your partner's respect and admiration.
Sexuality
Do not let the responsibilities and hustle and bustle of everyday life drown you, there will always be a moment to let the passion flow and ignite the spark of desire that will make you fly.
– No to routine sex!
There is nothing worse than doing it. Let each meeting be special, talk and let yourself know what they like about each other, what makes them feel special, is a meeting of fullness and love, not a formality!
– Let yourself go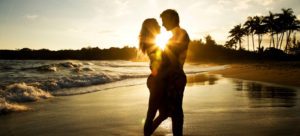 If at any time of the day the passion is turned on, do not just run to bed! Have fun improvising in other places, the sofa, the kitchen, the bathroom … And if they are on the street or the house is not within reach, a hotel will never be bad.
– Have fun
Fun is important for sex life. Change your routine with new positions, even if they are not your favorite you can laugh and enjoy experimenting. The same can be done with accessories and toys, they will give excitement and innovation to your romantic encounters!
And now, keep enjoying your wonderful relationship with passion!