Through life we walk many times without direction, disoriented, in search of something or someone to tell us "It is here, this is the way". Always outside of us, we wait for the response of 3rd parties just to know what we do with (our lives); it is my life, it is myself, my house, my son, my partner, it is my circle…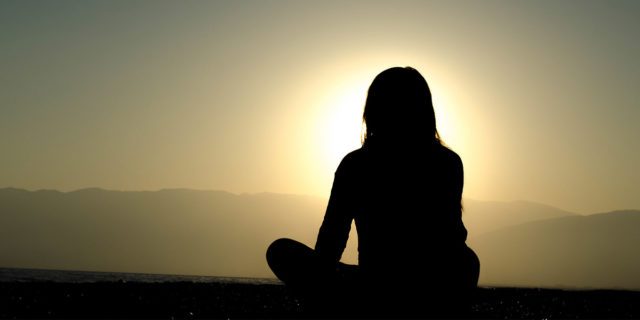 And in those moments of anguish, we look at outside. And what most fills me with panic and incongruity is that we go out to seek help from people that have an existence full of conflicts at all levels. And the worst thing that these people feel, with the ability to tell you or tell us how to go through life, is the preposterous idea of guiding us to change and have a better existence.
At this point, I want to tell you that there is a miracle. We open the door to light. This channel is our inner teacher; the latent wisdom, the ecstasy of being the temple of the holy spirit, listen to our higher self and stop arguing with him and his orientations. This reminds me of the expressions and experiences of people in general:
"I HEARD AN INTERNAL VOICE THAT WAS TELLING ME NOT TO DO IT OR GET OUT OF HERE". "BUT I DECIDED NOT TO LISTEN"…
We walked full of doubts and shadows, always with the answer as light on the road, what a bad habit it is to judge and not follow the advice. But there is always a solution, to open the door to internal knowledge.
There are people who have dedicated themselves to the path of wisdom: the Buddhists. In Tibetan, it is called Nangpa and means "inner person". The truth is not something external; it is inside each person.
We have the humility to listen to ourselves and the greatness of being our teachers. "We are so unnecessarily complicated, that when they tell us about the simplicities of life, we find it too simple to be believed and too confusing to understand".
To look at inwards is to start a journey. It is to dive into our most intimate thoughts to make a change of attitude towards life. We sometimes only see the outside. But let us expand the path of truth. We are going to find pain.
Then we heal it and forgive sadness. So we work on it with joy. When there is a lack of love, then we will have to learn to love ourselves.
Master Sogyal Rinpoche tells us that "we are like a tree that from a distance it is just a tree, but when you get closer you realize that it lacks independence, it is a simple network of communion with the universe, the rain, the sun, the wind, the light of the moon and the stars, the earth from which it is fed, everything is united to be part of it and is always subtly changing".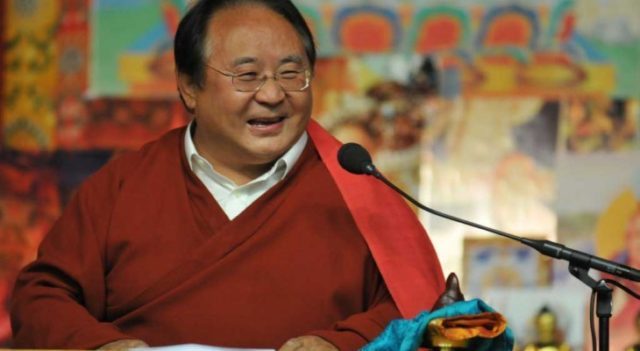 Everything sends its messages of love, care, nourishment; I wonder if there is this magic in the whole planet then why do not we apply it to ourselves? To listen, just that, listening to ourselves, to hear our alerts.
A Tibetan poem tells us very clearly that the human behavior is like an  "Autobiography in 5 chapters":
Down the street, there is a huge hole in the sidewalk. I fall inside, I am lost … impoverished, It takes forever to get out of there.
I go down the same street. There is a huge hole in the sidewalk. I pretend that I do not see it. I fall back inside. I cannot believe I am in the same place. But it is not my fault. It still takes time to get out of there.
I go down the same street. There is a huge hole in the sidewalk. I see it is there. So I fall in it again… It is a habit. I have my eyes open. I know where It is my fault. I leave immediately.
I go down the street. There is a huge hole in the sidewalk. I sidestep it on a side.
I go down another street.
Therefore, as the Buddhist say, wisdom is in the ordinary and is not reserved for any elite. It is for everyone. It is easy and simple: "Listen to yourself"!
Let's learn to look inward, to dig, to seek inward our treasures, to find our true selves, and listen to it. How complicated is when we are so afraid of our internal power, that if we are silent we hum a song so as not to hear the truth. But, actually, it is not our fault; it is the culture, paradigms, religions, schools, the system. And this teaches us not to be a disciple of the truth, and this is stored in a cabinet called consciousness hidden within us.
There is a legend that has always seemed to me a great truth. It says: God was meeting with the wise spirits, concerned about the behavior of man and decided to hide away the power of men to stop them from continue committing excesses.
But they had a question: "Where will it be hidden"? One of the wise said: "At the bottom of the sea"! God said they better be clever and go find it. Another one said: "We buried it". And God says the same way they will get it. And God in his infinite wisdom said: "I will keep it inside of them". I know this way very few will find it.
Let's open the door to the wisdom, the knowledge, and the light that is inside each one.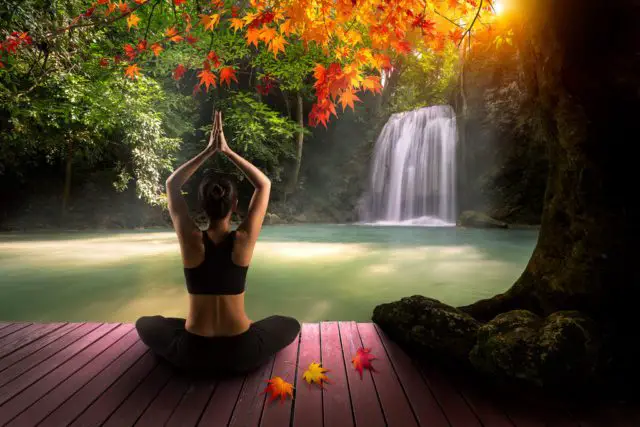 Exercise
In the place that we have created for our spiritual retreat, sit down with the incense of your preference that does not have a very strong aroma, a candle, a glass of water, and a little salt.
Breathe deeply for 5 times, bring to mind any altercation of the past and look for when you hear the voice of your inner teacher, try to remember the alert, call your higher self and apologize to him and manifest: I will take the habit to obey and not judge or judge myself.
Practice every time you encounter an experience that says stop, go away, be careful, get on alert.
Let's learn from the tree, everything around takes care of it. Let's have faith…
NAMASTÉ
Elvia Sánchez