The American cyclist Lance Armstrong will arrive in Costa Rica on October 31st to compete on the "Ruta de Los Conquistadores", which begins on Thursday, November 1st, in Jacó. Armstrong is the special guest of this 26th edition of the race, which is famous for its 3 days of quite extreme travel.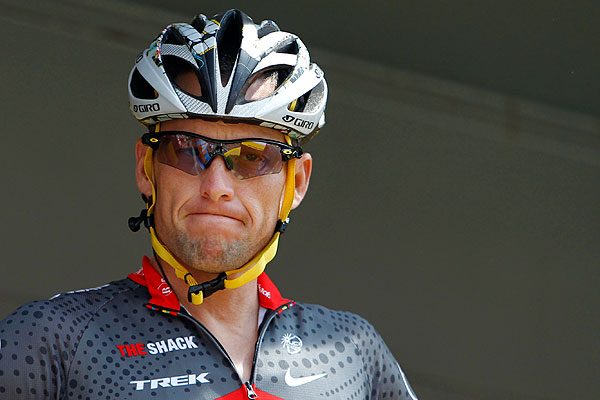 "Lance Armstrong arrives the night before the event and leaves the day after; for a moment we thought he could come earlier but because of the agenda he could not come in. He comes to compete and ready," said the organizer and father of the Ruta de the Conquistadores, Román Urbina, this Tuesday to DeportesAR via telephone.
TIP: Get our latest content by joining our newsletter. Don't miss out on news that matter in Costa Rica. Click here.
Armstrong, who was stripped of the 7 titles of the Tour de France (from 1999 to 2005) after confessing his doping, will be accompanied by a team of 5 people. "He will record a documentary here of his competence, he comes with his representative, a photographer, 2 video operators, and a mechanic", explained Urbina.
The organization said it took the appropriate safety measures to take care of the cyclist but that, in competition, he will be another one of the riders who must overcome the route. In addition, on the race, the American rider requested only details of the route and the altimetry.
The arrival of Lance Armstrong to the country is a 10-year job by Urbina; first, to be able to contact him and then convince him to come to the country. It was thanks to an invitation to make a race that Armstrong organized in his hometown Austin (Texas), that could finally talk and tell him about the Ruta de Los Conquistadores.
"We were his representative, Lance, my sister and I, and we asked him if we could announce that he was going to come and he gave us the go-ahead", Urbina told DeportesAR on October 12th, 2017, when the news was announced.
The competition
Between 400 and 450 cyclists will participate this year in the Ruta de Los Conquistadores, with the difference that this year increased the number of foreigners and registered nationals decreased. "The crisis has affected us", he said.
The route will be:
Thursday, November 1st: Jacó to Ciudad Colón, 86 kilometers of the route.
Friday, November 2nd: Terramall, Cartago to the Catie de Turrialba, with 80 kilometers.
Saturday, November 3rd: Siquirres to Playa Bonita de Limón (60 kilometers).
"We have several changes in the route, which will be very difficult, changes are made to make it safer, more like a mountain route and avoid some roads", Urbina explained.
The 2017 champion was the Spanish Josep Betalú, while the last Tico winner was Marconi Durán, in 2013.