HE CONSIDERS THE PLACE AS A "SPIRITUAL" SITE
Isla del Coco is one of the symbols of the singular beauty of Costa Rica beaches. To Enric Sala, a Spanish biologist and NatGeo's researcher, it is one of the sites of great relevance for the future of the oceans in the world.
TIP: Get our latest content by joining our newsletter. Don't miss out on news that matter in Costa Rica. Click here.
In an interview with New York Times, the middle-aged and experienced researcher said that places like Isla del Coco are in danger due to pollution, climate change, overfishing, and the extinction of many species.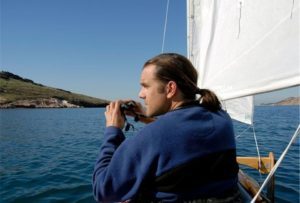 His experience led him to carry out successful investigations in the Galapagos Islands and Chile. He joined National Geographic after leaving his job as a college lecturer. He's currently a National Geographic explorer-in-Residence.
Salas talked a little about his experience in Isla del Coco when he got asked about the most amazing places he had been to.
"I had 200 hammerhead sharks swimming over my head when I was in Isla del Coco in Costa. I also swam in the middle of 100 white tip reef sharks and I had the opportunity to be very close to 20 whale sharks. I define that moment as a very spiritual experience"
He and his team record all the explorations with high-tech cams and drones. They hired a team of divers and used a submarine to submerge in the waters of Galapagos Islands.
"We usually hire a ship when we visit a new place but it's generally very expensive. On one occasion in Chile, we had no choice but to hire a warship… (…) The first time I went on a mission, I was very scared because I found myself in the middle of the ocean without a pencil to count the animals" – he added.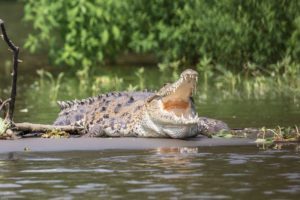 He also stated that he has found sharks pierced with rusty steel hooks in remote places, which are wrongly believed to be out of danger. "There are very few places that are still virgin, but heartless people are aware of that and know where they are"
In the interview, he compared Isla del Coco and Galapagos Islands with the Yellowstone Park in the United States and the Serengeti National Park in Tanzania.
"It's impossible not to fall in love with the crystal-clear waters of Isla de Coco and Galapagos Islands. They are the Yellowstone and the Serengeti of the seas"
He still hopes to go to the Ross Sea in the Antartica, the only place on Earth he's never explored since he needs to get consent from Russia, the only country that opposes the mission.