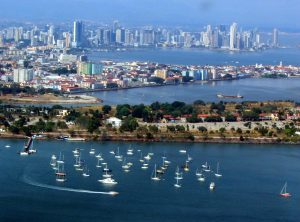 Investing Experts and economists believe that Spanish investing in Latin America will return even stronger after the recent expropriations in Bolivia and Argentina and agree employers should not fear for their business in countries that are key to the region such as Brazil, Chile or Mexico.
Angel Pascual Ramsei, Geo ESADE researcher said EFE that investment in Latin America "is not an option but a necessity," given the decline in domestic demand and the competitive advantages of Spain for this region to others such as Asian and is looking to the vast emerging market of Latin America.
"There's no more internationalized continue investing in Latin America," Ramsei said, acknowledging that, as in the rest of the world, in this region there are countries with more political risks.
Ramsei insists that that the energy or raw materials from the earth in Latin America are more likely to be nationalized "because they are seen as a natural resource".
In Argentina, Bolivia, Ecuador, Venezuela, Cuba and Nicaragua contracts are not respected and it is very risky.
The safest countries to invest in Latin America are Chile and Costa Rica, and Mexico that says "there is a great country, because it has huge monopolies and difficulties in the labor market", and Brazil highlights the multitude of red tape to do, Ramsei also said.
Chief economist Jose Carlos Diez indicates that Brazil and Mexico are improving institutions and Peru and Colombia are countries that "go really well and continue to attract investment."
However, noted that talk of Latin America in general is like talking about Europe, for its diversity.
"Venezuela, Ecuador, Argentina, and Bolivia, are the four Latin American countries that cause problems, but these countries weigh less than 10% of the GDP of the entire region," he added, after stating that the economies of Brazil, Mexico and Peru will bring high consumption.
Most experts warn that all rankings of transparency International on corruption and ease of doing business or not relegated such as Bolivia, Argentina, Ecuador and Venezuela.
The fifth report "2012: Panorama Investment in Latin America", prepared by the IE Business School points out that Brazil is still the most attractive market for investment in Latin America.
In 2012 over 80% of companies believe that the celebration of the World Cup in 2014 and 2016 Olympic Games will be an "incentive" for expansion.
Colombia is also one of the countries where Spanish companies are committed to increasing their investments, due to the improvement of their stability.
In the same sense, matches the Club of Exporters and Spanish investors in its latest Index rating of Spanish investment abroad, which calls for Chile and Brazil, as the preferred destination of Spanish investment in Latin America.
Moreover, the Economic Outlook report for the fourth quarter of 2012 from the bank BBVA studies indicate that Latin America will grew by 3% in 2012 and will grow by 3.7% in 2013 driven by domestic demand and prices commodities.
The Costa Rica News (TCRN)
San Jose Costa Rica