As remote work has become more of an expectation, wages have begun to converge toward higher-tier geographies. Several factors are causing this convergence. Some employees have gone remote but kept their salary. Some companies with new remote workforces are now competing for talent in a variety of markets, rather than just in their hometowns. This trend, if it continues, will have far-reaching implications for both tech workers and company leaders looking to make their next key hires.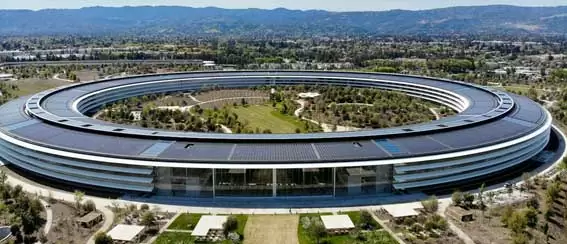 The case of Silicon Valley
With so many large companies located in such a small area, job opportunities are often plentiful as long as you have the right education and experience. As with job hunting anywhere in the world, finding the perfect position depends on the research you do.
Working in Silicon Valley may sound like the dream of many people willing to work in technology. For many it would mean the reward for their hard work and the ultimate goal of many young professionals. Silicon Valley offers numerous opportunities where nothing is impossible if you are determined to do something. If you're determined to land a successful job, nothing is stopping you from doing so: if you're confident in what you have to offer, why shouldn't their dream job be yours?
Tips for working in Silicon Valley
Prepare well before taking the leap
It is true that in Silicon Valley there are great professional opportunities, but only the best trained and prepared workers can aspire to them. The higher your level of studies and your skills, the higher the chances of finding a good job will be.
Have a side project
If you don't have enough experience yet, or just want to stand out from the crowd, we always recommend having side projects. When you build something yourself, you show how passionate you are, while also showing your skills and entrepreneurial spirit. If your resume looks the same as everyone else's, having an amazing side project will help you get noticed.
Make sure you have a good level of English
As obvious as it may be, it should be remembered: Fluent English speaking and writing is a requirement for anyone wanting to work in Silicon Valley. English is the international language in the world of business and technology.
Try start-ups
Try your luck with the small start-ups that take their first steps in the jungle of Silicon Valley. It is in them that your work can have the greatest impact. It is a bet in which there is much to gain and little to lose.
Cultivate networking
The key to success in Silicon Valley, both technically and commercially, lies in teamwork and the exchange of ideas: you have to go out, meet people and build a solid network of contacts.
Set yourself up to work long hours
While it is true that Silicon Valley companies pay fabulous salaries, it is also true that they demand a lot from their employees: you must always be available (including weekends), by phone or through social networks and be willing to participate in all kinds of activities, seminars, talks, etc. outside of normal hours.
Cultivate your soft skills
They are the ones that make a huge difference in the automated world we live in. And all the recruiters of the best tech companies of the moment know this. It is even said that 40% of questions in Silicon Valley interviews are related to soft-skills. Adaptability, fast learning, stress management, written and oral communication, the list of soft skills is immense! Take advantage of your leisure moments to learn these highly valued skills in the tech market.
Write high-impact cover letter and practice for your behavioral interviews
Behavioral Interviews are a type of interview where the recruiter asks you to provide examples of specific situations from your past jobs to learn how you behaved in them. Write down all those moments where you were a key piece for a positive performance and so you can refute all these questions with complete confidence.
Elevate your chances with a compelling elevator pitch
Prepare a concise and impressive speech, condensing information about your experience, main achievements, results that the company or client achieved with your work. To add more interest, you can also mention a side project you have with colleagues or independently.
Work on your online presence
Keep in mind that just as you search for jobs on the Internet and discard them, recruiters usually do the same with the applicant. They will look for your name and if they do not find anything interesting or that reinforces your professional profile, they could choose your competitor who does have his personal online brand worked. Build a portfolio of the best projects you've ever had. Take advantage of the opportunity to write in blogs related to your profession or start your own. Show flexibility, variety and be proactive.
Costa Rican professionals, highly competitive
Costa Rica, being in a close time zone and with a similar geographic location to the United States, has become an attractive country for hundreds of foreign companies looking for qualified software developers who can quickly join their teams taking advantage of the numerous advantages of remote work. Employees under this modality usually receive multiple labor benefits and personal growth, as well as have a salary in dollars.
According to offers published in job portals in Costa Rica, Costa Rican IT professionals who work remotely with these companies can earn up to two times more than national salaries without having to leave home, and with access to other facilities, such as the payment of the Internet connection or the adequacy of an office in the comfort of home.
In addition to the salary in dollars (USD), which is higher than average, the offers include other benefits such as flexible hours, paid time off, budget for internet and education, professional development programs, among others. It should be noted that it is essential to have at least a B2 level of English, which will allow you to develop.