The Costa Rican Electricity Institute (ICE) announced the auction of 222 sedans, ATVs, trucks, pickups, and motorcycles, among others, on October 17th, at the Auditorium of the Professional Association of Economic Sciences of Costa Rica, in San Pedro of Montes de Oca.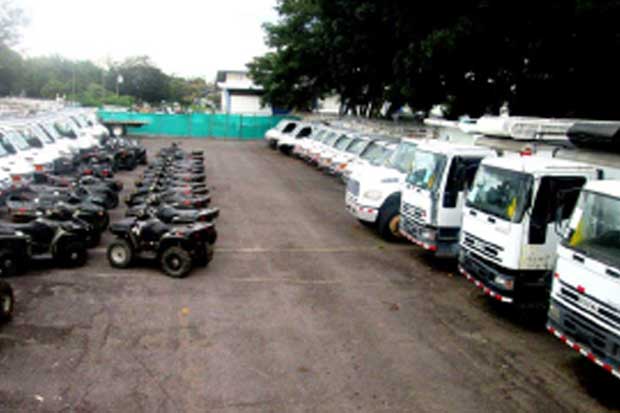 However, those interested have until October 10th to register, for which they must deposit ¢ 100 thousand of deposit, amount refundable in case of not purchasing any automotive or, it will be part of the payment if it acquires a product.
TIP: Get our latest content by joining our newsletter. Don't miss out on news that matter in Costa Rica. Click here.
Only pallets will be distributed to the first 275 people who show up at the ICE campus in Rincón Grande de Pavas between 7:30 am and 3:30 pm on the indicated date. The institution informed that the day of the event can only be entered by the participant whose name has been acquired to the granted palette.
On the day of the event, the vehicles will be on display, so those interested will be able to see the products. You must carry the following:
Original voucher for the deposit of ¢ 100 thousand, which requires a stamp from the Bank of Costa Rica. This procedure must be done at the window
Original and legible and current copy, on both sides, of the following documents:
-National physical persons: Identity card
-Foreigners: Passport or residence card
-Legal entities: Legal personality issued by the National Public Registry (no more than 30 days after its issuance) and a copy of the identity card of the legal representative or attorney with sufficient powers for the act.
Certification of the client account (of the National Banking System), less than 30 days after its issuance and whose owner is the participant.
Certification of being up-to-date with the payment of their obligations to the Costa Rican Social Security Fund or that they are not an employer or taxpayer.
• Provide the following information: the exact address, phone number, and email account.