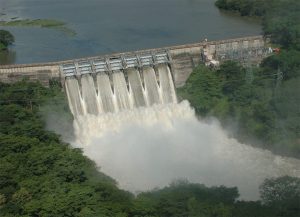 The Instituto Costarricense de Electricidad (ICE) announced that it will build two new hydroelectric plants to operate in the area of San Carlos in order to bring the country a total of 80 megawatts of renewable power generation as well as be environmentally friendly. The projects that the institution will opening next year are called Hydroelectric Project 3 and Balsa Lower hydroelectric project.
ICE Executive President, Teofilo de la Torre, said the total cost of the dam Toro 3 amounts to $ 100 million and the project is closer to becoming a reality for Costa Ricans to have a new source of energy clean, it is scheduled to become operational in March or April next year.
Moreover Tower revealed that Balsa Lower hydroelectric project is expected to be operational late next year and two hydroelectric dams have the capacity to generate 40 megawatts each.
He explained that instead of starting the construction of new projects ICE intends to complete works that are currently in process and proceed to buy power from private operators.
The private sector is also developing five new renewable power plants, which are divided into three hydroelectric projects and two wind power projects, the institution that will supply 150 megawatts of power.
The energy project that ICE has planned completion in the coming years is the Reventazón hydroelectric plant, which has two years of construction and three years of construction remaining and will provide 320 megawatts of renewable power generation.
Torre said that the cost is 1.4 billion dollars and will have enough energy availability not only for national coverage but also be able to export electricity to Central America for several years.
The Costa Rica News (TCRN)
San Jose Costa Rica