If you are a student, it is the perfect time for traveling within your country as well as abroad. It is possible to travel having no money in your pocket as well. In fact, there are many ways to keep your expenses to a minimum, and in this article, we will demonstrate you how.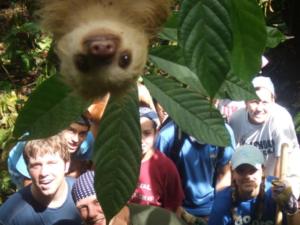 The costliest things while traveling are accommodation, food, and tickets to museums and national parks. But all these expenses can be minimized!
First, let's talk about the main items of expenditure and how to pay less for them. Basically, what we offer, are some tips for the free travel opportunities.
1. A place to stay
a) Go to the places where your friends or family live. Ask to stay at their place.
b) Couchsurfing. Find new people, who are interested that you stay at their home for some time.
c) Camping. If you travel during warm seasons or to the summer-all-year-round countries, you can always stay in a tent. But keep in mind that not every country is safe enough for camping.
2. Transport
a) Remember that it is always cheaper to use above-ground transport.
b) Don't choose international trains, only intrastate. This will save you a good amount of money.
c) Keep in mind that rapid transport costs more.
d) Try hitchhiking.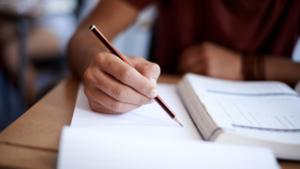 3. Food
a) Look for special offers in cafes and supermarkets.
b) Choose street food and fast food
c) Cook by yourself
4. Entrance tickets
a)Always have your student ID in the pocket. Usually, students have good offers for tickets.
b) There are tons of amazing places to see with no need to buy a ticket.
Of course, sometimes money is not the only problem that students face. From time to time, they really want to travel and even have enough money to see a new place. But what if they don't have time because they need to study?
Getting a higher education presupposes a lot of academic writing. Such papers go along with strict deadlines and pressure. So, here is a tip on how to write your research paper and essay at ease and feel free to travel the world. Find a professional writing service such as Eduson or any other and order an academic paper online. This will save you a lot of time and help you get an A-level with no anxiety.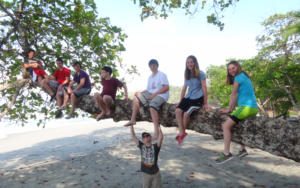 Now, let's talk about various services and college students travel programs, including volunteering, studying programs, and just helpful services which will save you money. These provide you with not only an opportunity of seeing the world for free but also earn some money.
1. Help Exchange
This site contains locals from different countries all over the world. They invite foreigners to come to their place and help to do the house and garden work. Or take part in their small businesses. You can work for free accommodation, food, sometimes excursions or even for yoga classes.
This is a great way not only to go to a new place but also fit into the local culture. For example, you can be involved in Italian farm work spending only two hours a day.
2. WWOOF
One more site where you can find a lot of people who do organic farming. Usually, they need workforce ready to provide some help in exchange for anything you need. 
3. Sudan Volunteer Programme
This one is a charity organization from the UK. It sends senior linguistics students to Sudan as volunteers. Here you can make something useful and teach Sudan children English. At the same time, you get amazing practical experience of teaching.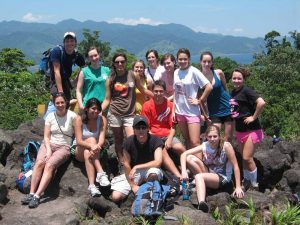 They prefer to choose native English speakers. However, if you are not, your application will be taken into consideration as well.  
4. Se7EN
On Se7EN you can find a volunteer program or project in almost any country. For example, you can go to the Bahamas to study sharks. Weird? Maybe. Exciting? YES!
5. VSO
Another charity organization that offers loads of volunteer programs in different countries worldwide. It specializes in public health, ecology, economy, education and so on.
6. Youth in Action
Youth in Action is an educational EU program for youth (under 30). Annually it gives grants for third sector organizations for their projects in different countries, including the UK, Turkey, Georgia, Macedonia, and Croatia, etc. The program gives free education, covers 70% of plane tickets price, visa, local transport, accommodation, and meals expenses during all educational process.

To become a participant, you have to fill in the application for one of the programs they offer. Each program is dedicated to various themes. 
7. Couchsurfing
Don't forget about one of the most popular sites where you can find a free place to stay and a lot of new friends around the world. For saving even more money, you can try hitchhiking.
So, if you are a student who longs for traveling but has a shortage of money, the lists above will definitely inspire to try out some new format of seeing the world. Traveling is not only about lying under the sunbeams but also can be about doing something useful, meeting new people and getting a lot of experience.