GLOBAL REPORT—Increasing costs of medical procedures and health insurance in many countries have consumers considering alternative ways to get quality care at prices they can afford.
Medical tourism is growing in popularity as an option, and hoteliers around the globe are working to facilitate the process for traveling patients.
TIP: Get our latest content by joining our newsletter. Don't miss out on news that matter in Costa Rica. Click here.
While only 1% of 4,000 U.S. consumers surveyed reported they have traveled abroad for medical care, 25% said they would consider doing so for a necessary medical procedure. And 22% would consider traveling for elective care, according to Deloitte's 2011 Survey of Health Care Consumers, with a focus on traveling for medical care.
A Welcoming Atmosphere
The average medical tourist spends anywhere from five to 12 times the amount of what a typical tourist would spend on travel costs, said Renee-Marie Stephano, president of the Medical Tourism Association.
This is because patients will most likely be in the foreign country for a longer period of time and will upgrade to nicer rooms as they spend more time in the hotel recovering from medical procedures, Stephano said.
The Medical Tourism Association, a membership-based organization, provides education and resources for health-care providers, patients and hotels, offering these professionals insight on sensitizing hotel staff to the guests' needs; personal communication training; legal issues regarding handling patients; understanding medical procedures; revised menu plans; and modification of rooms.
"We provide certification and training that help hotels understand the special needs of the patients as opposed to a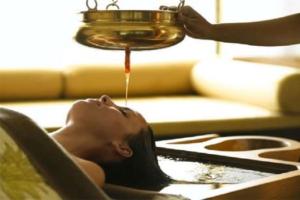 typical tourist," Stephano said.
Affordable Health-care Packages
Bardia Torabi, director of sales and marketing at the Hotel Adlon Kempinski Berlin, said a great deal of Middle Eastern patients travel to Munich for health care. It occurred to him Berlin also had the potential to become a top medical destination, he said
With his guests' needs in mind, Torabi created a package that would make the process as effortless as possible to the consumer, he said.
The hotel partnered with airlines and area hospitals to create a bundle that would ultimately save money for clients, Torabi said. The health-care package includes the flights, hotel room and connects the client with a regional hospital.
Members of the staff at the 382-room Adlon Kempinski are putting forth major public relations and marketing efforts to promote Berlin as a medical tourism destination, Torabi said. "We all know it is not a short-term package. We have to create the destination."
Developing the Industry
Sheryl Coughlin, head of research at Deloitte Center for Health Solutions, said studies show top medical tourism destinations include Costa Rica, Uruguay, Brazil, India, Singapore, and Turkey.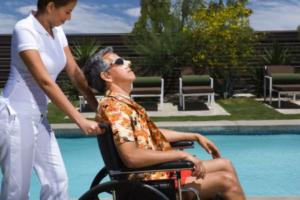 It is difficult to get accurate figures regarding industry performance because numbers are not very accessible, she said. However, based on anecdotal reports, she said there is great action and energy developing in the industry.
The medical tourism program at the 80-room Casa Velas Hotel & Ocean Club in Puerto Vallarta, Mexico, has been resilient despite media reports of violence in the country, as well as the economic downturn, according to Pierre Bonin, GM of Casa Velas.
"With medical tourism expected to be a (US)$100-billion industry by 2012, the Casa Velas program, in particular, has done well amid the economic downturn due to significantly lower costs versus procedures done in the U.S.," Bonin said.
In fact, the hotel recently supplemented its pre-existing program with new sets of elective surgeries and cosmetic surgeries, he said.
Casa Velas works in conjunction with Amerimed, a network of hospitals that adhere to U.S. health-care standards with hospitals located in main tourist areas;
The hotel staff and qualified medical personnel are available 24 hours a day for patients recovering from procedures that include Botox injections and dental treatments to facelifts and gastric bypass surgeries.
Bonin credits the level of care, including the hotel's personalized diet plans for patients, as one of the reasons why some guests have returned for multiple visits.
Discretion is another factor. The opportunity to recover from elective procedures in a private setting away from home is a major selling point for many medical travelers.
From – HotelNewsNow.com
If you need to be referred to any of our recommended affiliates for procedures here in Costa Rica, please email [email protected] for discounted and trusted doctors and dentists.