For expats and visitors in Costa Rica who want to venture North, the Hotel Victoriano offers the perfect Nicaraguan  getaway just across the border.
This lovely hotel is located right at the beach of San Juan del Sur in Nicaragua and stands out for much more than its looks.
A Historic Building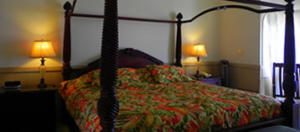 Being one of the oldest buildings in town, preserved since 1902, this hotel truly is an eye-catcher. Simple, but elegant would be the right words to describe it.
Also the rooms follow that spirit. They offer everything an exhausted traveler needs (air conditioning, fan, comfortable bed, TV, fridge, refreshing shower, etc.). They are stylish without being kitschy so that you will feel comfortable right from the first moment. You will notice immediately that gleaming white wood is the main material in the rooms and the building itself, making it stand out with understated elegance.
A Place for Everyone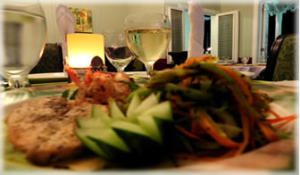 The Hotel was built as a family residence and that's why it is a place for everyone, including Mark Twain, who spent the night there in the first years of the hotel's existence. So you are welcome to get to know more about the city's history and feeling as a part of it, while staying at this unique place.
However, one of the best things about Hotel Victoriano is having a delicious breakfast on its terrace, while watching the beach and the waves of San Juan del Sur. After this relaxing start of the day, concluding pancakes, Gallo Pinto (a typical Central American breakfast containing rice and beans) or American breakfast, always served with fresh fruits, juice and coffee, you might wanna hang out at the hotel's pool and just let the time go by.