The first traces left by yoga – according to present knowledge – in the history of mankind are about 3500 years ago. At this time, around 1500 BC, ancient Indian wisdom texts, the Veda, are telling about the existence of wise, holy men. It is testified that they meditate and do the respiratory exercises that are the preforms of our Today's yoga practice. This is how all History of Yoga has come to its start.
The Sanskrit Language and the Meaning of Yoga
Yoga is a word in Sanskrit, an Indo-European language defined as "well-formed, refined, perfect or polished". It connoted substance and clarity, qualities that are closely connected to the practice of yoga.
TIP: Get our latest content by joining our newsletter. Don't miss out on news that matter in Costa Rica. Click here.
The meaning of the word "yoga" can be interpreted in many ways as it has several translations. Originally the root "yug" meant "to hitch up" on a horse. Another translation defines it as "to put to active and purposeful use." Still other definitions are "yoke, join, or concentrate." In essence, yoga describes harmony and unity, or a method of discipline. A man who practices yoga is called a yogi or yogin, a woman is a yogini.
Teaching in the History of Yoga and Yoga Sutra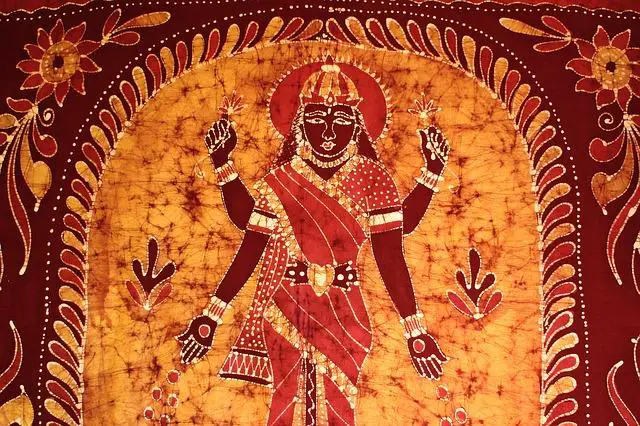 Originally, the teaching of yoga took place in an oral way, directly transmitted from the teacher to the student. Patanjali, a wise Indian man, was the first one to bring it onto paper. He is known as the author of the Yoga Suta, a 2.000-year-old treatise on yogic philosophy. With nearly 200 collected statements, the Sutra is sort of a philosophical guidebook for all yoga enthusiast. It gives guidance on mastering mind and emotions while providing advice on spiritual growth. Furthermore, it also deals with many questions surrounding the challenges of being human. In general, all yoga practiced today is based upon this work.
Let's get physical – Hatha Yoga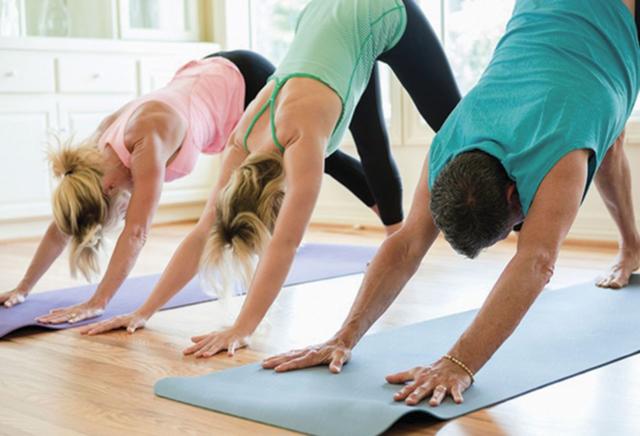 Almost all western forms of Yoga we know, are forms of Hatha Yoga. This discipline includes the physical exercises and the practice of specific postures. Originally, it was developed to be a vehicle for meditation. Through regular exercises, the practitioners prepare their bodies and especially the nervous system for stillness. According to the philosophy of yoga, a physical strength is necessary to allow the mind to remain calm.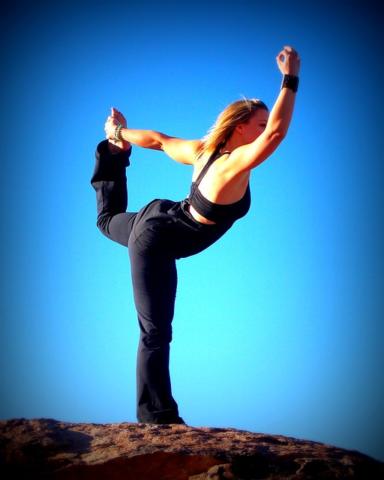 Just as yoga, the word "hatha" does not have a single translation, but it syllables have. "Ha" meaning sun and "tha" meaning moon. Therefore, the majority of yogis is commonly agreeing on translating it as "a union of the pairs of opposites." From a more technical point of view, hatha yoga is interpreted as "force or determined effort". Anyway, hatha yoga is the yoga that approaches body and mind at the same time and demands discipline and effort. This form of timeless yoga is the form we can feel, we can experience and we can practice. Right here and right now.
Start practicing Yoga in Costa Rica
From the Caribbean Coast to the Pacific Ocean, from the highlands of the Northern Area to the lowlands in the Central Valley: With its tropical landscapes and dramatic volcanoes Costa Rica sets a perfect environment to calm down, take a deep breath and get out the best of you that you can. In addition, you will be more enabled to embrace the beauty of the nature surrounding you.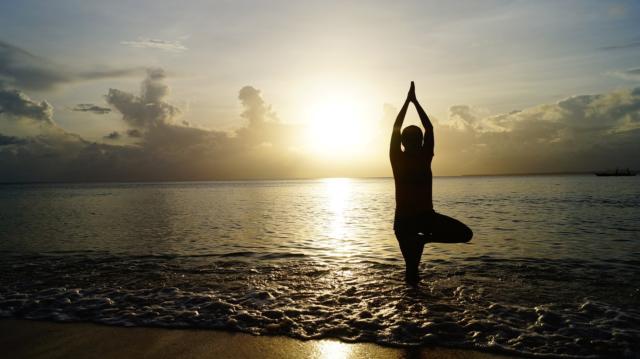 But no matter if your beginner or advanced in practicing yoga: Without a good instructor that corrects you in case you are doing the exercise a wrong way, you lower the effect of your workout. Rely on the professional expertise of the team of Krama Yoga, based in Escazu and Pinares and start working on yourself.
4 Weeks of Yoga – Reto Krama
Get 2017 started and strengthen your body by up to five classes in the week. During four weeks of Yoga, you will notice that you will feel heathier, fitter and more balanced right away.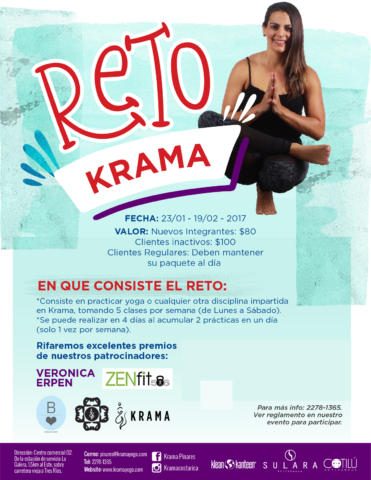 Where? Krama Yoga Pinares
When? January 23th to February 19th
Click on the Flyer for more information.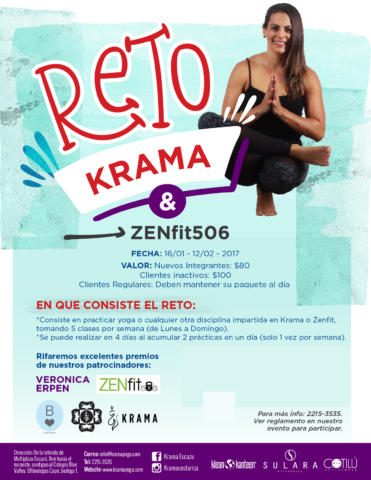 Where? Krama Yoga Escazú and ZENfit506
When? January 16th to February 12th
Click on the flyer for more information.
Clubbell Yoga with Summer Huntington
Haven't sweated this year yet? At Clubbell Yoga you definitely will. This class is especially suited for advanced yogis and includes methods of functional training. Don't miss it at Krama Yoga Escazú!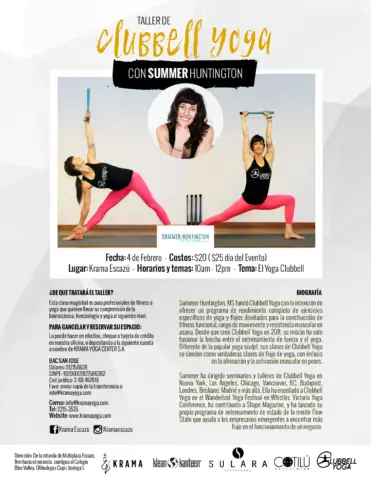 Where? Krama Yoga Escazú
When? February 4th
Click on the flyer for more information.
Ying and Yang Yoga – Escazu
For the honour to complete: The unbelievable Kenneth Graham, founder of No Mats Nomads, will instruct you to your inner harmony based on his 23 years of experience. Don't miss it at Krama Yoga Escazú!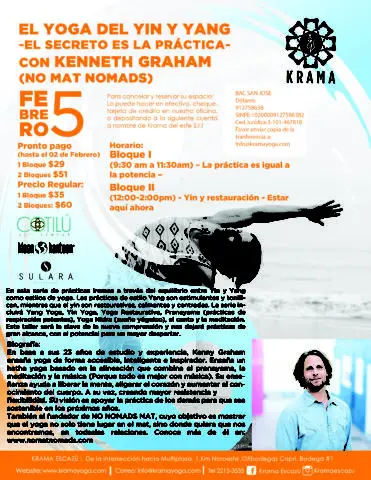 Where? Krama Yoga Escazú
When? February 5th
Click on the Flyer for more information.