Most tourists focus solely on the west coast when it comes to finding their pipa-paradise in Costa Rica. Such a shame, since there are many delights to be found on the eastern shores of the country too. The immaculate environment, brilliant waves and limited amount of visitors are just a few reasons that make a visit to the deeply underestimated 'other side' worthwhile.
With a kitchen equally wild and spectacular to its surroundings, topping off your day with some quintessential, local dishes is a bare must in order to experience the real Caribbean deal. The region is a melting pot of cultures, and their 'coconut' kitchen is a great reflection of it.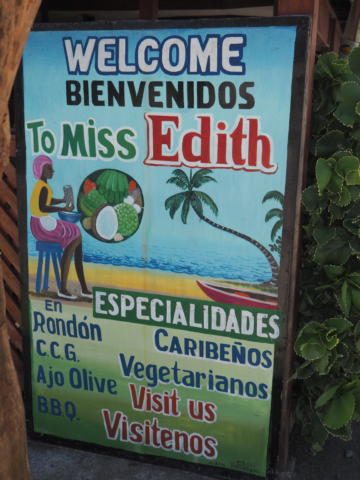 It's especially the spicy stamp of Jamaica that has marked the Costa Rican eastern coastal cuisine. More than a hundred years ago, while working on the railroads and the banana plantations, many people brought their favorite flavors from the Caribbean islands to the eastern region. Until this very day almost every dish feature a touch of ginger, cinnamon, Madame Jeanette or habaneros pepper or other strong spices.
As easygoing as the Caribbean rhythm may be, the spiciness can make you dance like a madman from time to time. Adjust your taste buds carefully to the piquant levels, as you try out the menus of the coastal towns. Go for starters for example to Taylor's Restaurant in Puerto Limón; this diner is situated across the recently burnt down Black Star Line and features some great typical dishes. Or visit Quimbamba, while enjoying the views on Playa Bonita. In Cahuita you might opt for Miss Edith, Ricky's Place or Ristorante Ubuntu, whereas in Puerto Viejo you should go to one of the soda's: Lidia's Place, Soda Johanna, Dona Berta, Elena Brown or Soda Riquisimo. Those all-star some pretty fine local meals.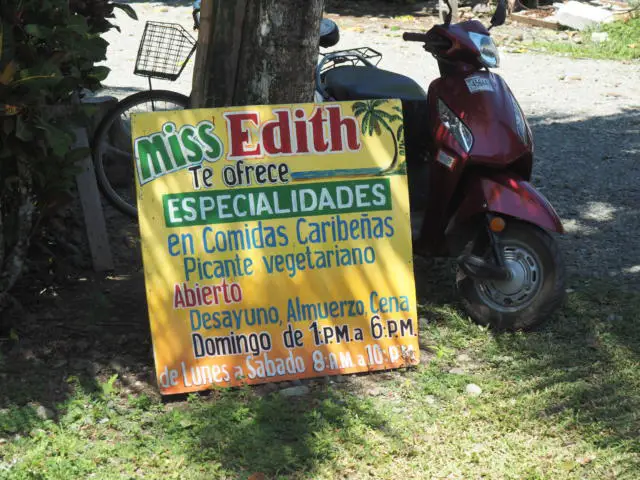 All the dishes below taste even better with a sunset view on one of the sandy coastal gems, while listening to the easygoing tropical rhythm of calypso as you watch the surfers conquer their last waves of the day. Promised.
Rondón
Honestly it's even often too hot on the eastern side to eat soup at all. Nevertheless this seafood stew truly is a delicious energizer throughout the day – especially during a surf break. Prepared with coconut milk, rondón consists mainly of whatever seafood is available, spices and other leftovers (think sweet potatoes, cassava or plantains) the cook is able to "run down" into the soup. Don't be surprised when you find some fish bones in your bowl too. The created leftover mix has to simmer for a long time, in order to soak up the fishy flavors altogether with the coconut extracts.
Rice and beans
"Ah yummy… gallo pinto, great" I hear you thinking. No no no! You'll be met with a great deal of ignorance on this side of the country if you call rice and beans the same as gallo pinto. Though actually, you're not far off (but hey, that's just my opinion). The great difference is that the rice on the Caribbean side is cooked in coconut milk and has some extra spices or chilies added. Next to that, the rice and beans usually remain separated on the plate. The dish is typically served with spicy chicken, beef or fish, and some fried plantains.
Patís or pattys
Patís are just great snack or lunch, especially if you're in a lazy cooking mood. You can describe them best as meaty pies, filled with chicken or beef, flavored with some pieces of onion and (of course) a lot of spices. It's yellowish due to the addition of turmeric. These empanada look-a-likes are sold by many vendors in the streets. The best ones however, are to be found at Soda Patty in Puerto Limón and at Soda Riquísimo in Puerto Viejo.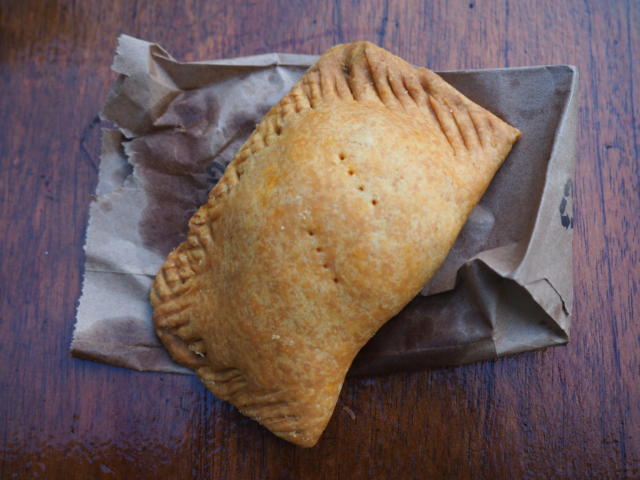 Salsa caribeña
Eating seafood on the Caribbean coast is a must. Fish, shrimp and lobster can be found in curries and stews or are grilled on charcoal. Red snapper for example, pargo. It often comes with a sauce of red color and intense flavors: salsa caribeña. Again, the ingredients and the preparation can differ. But the sauce usually contains coconut milk, tomatoes, butter, oil, onions, chili peppers, thyme, sugar and pepper.
Jamaican jerk style anything
Alongside the many fish and seafood choices, Jamaican style jerk marinades often enlighten the Caribbean menus. Jerk spice is probably the most classic flavor of Jamaica. Like salsa caribeña, there are as many jerk marinades as there are restaurants, but the one thing that all Caribbean cooks have in common is that they're likely to add a lot of warm spices to their jerk dishes. The marinade can be used as a rub on chicken, pork, beef or vegetables, making it a great fiesta caliente while pleasing everyone's preference.
Pan Bon 
At times it happens that when I mention I live in Limón, people reply to me they are mouthwatering by the thought of pan bon or pan bom. This dry and sweet, thick bread cake is made out of flour, egg white, vanilla, sugar, honey, coconut, spices, dried fruit, walnuts and the occasional chocolate. Though I'm sure every seller has his own special (secret that is) ingredient. Moreover, they are a great direction indicator. Once you see the pan bon sellers on the route 32, you know you're getting close to Limón.
Agua de sapo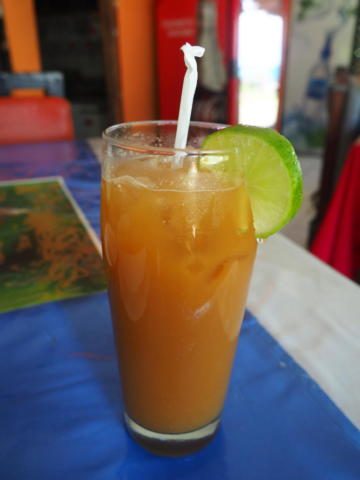 To wash all of these dishes away you might consider ordering an agua de sapo. Indeed, this drink literally means  "water of toad", but fortunately for everybody it's not made out of any slimy amphibians. The drink resembles the classical lemonade, but has a lot of ginger added to it and a couple of spoons of brown sugar too. At some restaurants the ginger is so strong, it feels like the drink opens up everything – great for whenever a cold is settling in. Go try it out, cheers and most of all buen provecho!
Photos copyright by Kristel Segeren