The herbicide called glyphosate, whose use is only allowed for agriculture, is being used in public areas of San José and Cártago, in which the population is directly exposed to this dangerous chemical.
According to the World Health Organization (WHO) and the International Agency for Research on Cancer (IARC), this poison is classified as "probably carcinogenic to humans".
Both organizations also reported in 2015 that "it also causes damage to the DNA and chromosomes of human cells", so its use must be under strict security measures for those who must manipulate it or come into contact with this element.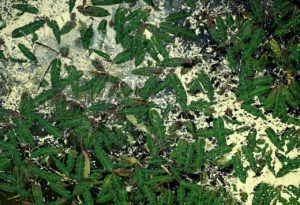 Fernando Ramírez, researcher and professor at the Regional Institute of Studies on Toxic Substances (IRET) of the National University (UNA) states that until 2 years ago, several municipalities used glyphosate, and after the detoxification campaign in Costa Rica, many stopped using it., but that this has not been fulfilled 100% in the country.
According to Ramírez, even short exposures can contaminate, and since the poison is not quickly absorbed by plants, continuous contact in low doses can generate harmful effects in the population.
For his part, activist and university professor Jaime García, has documented photographically the use of glyphosate in urban areas in both San José and Cartago, as "there is scientific evidence that suggests that, in the long term, glyphosate is carcinogenic."
But what do the ordinances say?
According to the Regulation for the Registration of Pesticides for domestic and industrial use and fertilizers for domestic use (Executive Decree No. 30043-S), household pesticides do not need to be diluted previously, so they are sold in presentations "ready to use ".
In addition, these pesticides to which glyphosate belongs are classified in category IV of acute risk by the World Health Organization, meaning it needs to be diluted to be used, so it is not commercialized freely in Costa Rica and it`s used only for farming.
The scientist Fernando Ramírez says "already the country should think about removing some highly dangerous pesticides, not only glyphosate, but other chemicals that have very dangerous environmental effects, such as those that damage bees; especially those that have been proven to produce long-term effects, especially carcinogenic".
Herbicide´s precautionary measures
Before the report made by Jaime García before the Ombudsman's Office, a multidisciplinary group has been convened that involves several ministries to study the possibility of eliminating the use of glyphosate in public areas.
Representatives of the Ministries of Health, Environment and Energy, Ministry of Labor, the Directorate of Environmental Quality Management (Digeca), the Occupational Health Council, the College of Physicians and the State Phytosanitary Service (SFE), conducted research not only about the chronic effects that they may have by ingestion or immediate consumption but also by prolonged use.
Ricardo Morales, head of the Normalization Unit in the Environmental Health Unit of the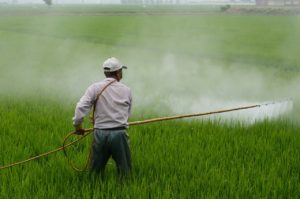 Ministry of Health, and member of this commission, considers that "the next step is possibly the prohibition of glyphosate, due to its classification as a potential carcinogen by IARC".
He said that Costa Rica is in a situation similar to that of other countries, which have discontinued the use of glyphosate.
"The country is making that change, realizing that it cannot use agricultural products in urban areas, including glyphosate," he said.