Are you ready to discover gnosis?
To answer the call to nature, to knowledge, to Source?
To challenge the limits of your body, activate your mind, and expand your awareness?
What is Gnosis Journey?

To uncover this miracle of life requires a dramatic paradigm shift in how we view ourselves.
This shift reconnects our life back to its source, restoring it to its rightful wholeness and integrity. In this way, we reinvent our bodies into health, and resurrect our souls back to their full glory. This state of balance and grace is our natural birthright – our true state of gnosis.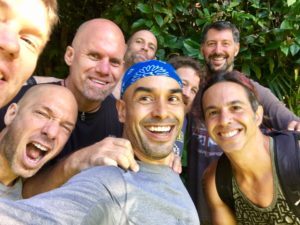 Try to remember a time from your childhood, in meditation, or a transcendent experience in nature, where you felt a complete connection with body and soul–where your peace, joy and understanding you felt was as much inside you as outside of you. Close your eyes and reconnect with that feeling.
Gnosis Journey will support you in connecting even deeper with that feeling. The journey begins with a rebirth in the womb of the Earth at a traditional temazcal sweat lodge, followed by a highly challenging trek through the jungle (barefoot encouraged), and culminating with a sacred plant medicine ceremony.
This trek through the jungle with the support of consciousness heightening entheogens will push you to your physical and mental limits and challenge you to step beyond them. If you have found your truth within yourself there is nothing more in this whole existence to find…you learn how to be an infinite, limitless creator connected to pure Source.
[maxbutton id="2″ url="https://thecostaricanews.com/gnosis-surrender-jungle/" ]
What are sacred plant medicines?
"A psychedelic experience is a journey to new realms of consciousness. The scope and content of the experience is limitless, but its characteristic features are the transcendence of verbal concepts, of space-time dimensions, and of the ego or identity." – Leary et el, "The Psychedelic Experience"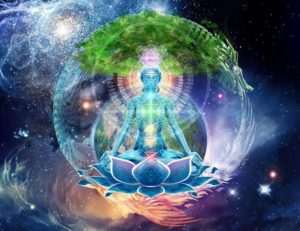 Plant medicines are entheogens derived from plants that offer true healing by putting into order the body, mind and spirit with the past, present and future. Entheogenic literally means "a substance or process that draws one closer to the god within."
Peyote, a medicinal cactus offered on the Vision Quest trek, is used by indigenous people for heightened awareness, perception, agility, instincts, and connection to Earth.
Ayahuasca, a psychoactive brew indigenous to the Amazon rainforest, has been shown to stimulate neurogenesis, or the birth of new brain cells, as well as provide physical cleansing, spiritual and emotional healing, and a release of stored traumas and addictions.
This process is unique to one's needs for healing and can involve re-experiencing traumas to work through them, seeing visions, traveling to other dimensions, and meeting other-worldly spirit guides. We offer an ayahuasca ceremony on the night of the Gnosis Journey trek as a way to dive deep within your consciousness and navigate a personal maze to reach your true essence, which is connected to Source and universal intelligence.
We challenge you to drop into presence
Fear is a universal experience. Even the smallest insect feels it. We wade in the tidal pools and put our finger near the soft, open bodies of sea anemones and they close up. Everything spontaneously does that. It's not a terrible thing that we feel fear when faced with the unknown. It is part of being alive, something we all share. We react against the possibility of loneliness, of death, of not having anything to hold on to. Fear is a natural reaction to moving closer to the truth.
If we commit ourselves to stay right where we are, then our experience becomes very vivid. Things become very clear when there is nowhere to escape. – Pema Chödrön
https://www.facebook.com/gnosisjourney/videos/1756882247687316/
It is only in the present moment that we experience being alive.
Life, in all of its fullness, is happening right now. While our thoughts are sometimes elsewhere, beautiful opportunities and moments are being passed over and lost to the flow of time. And though we cannot possibly fully experience each leaf that falls to the ground, sometimes we get so attached to reaching our goals that we don't pay attention to the wonder all around us.
When we do that, we live in a world that exists only in our heads, while we miss life itself. There is so much to be enjoyed and appreciated that we need to remember to pay attention to the present moment because it is the only space in which we can experience being alive.
Walking barefoot through the tropical jungle is an amazing way to drop into the present moment. This journey is an opportunity to overcome any limitations and step into the true power of your being.
What's Included in Gnosis flagship pre-Envision Journey?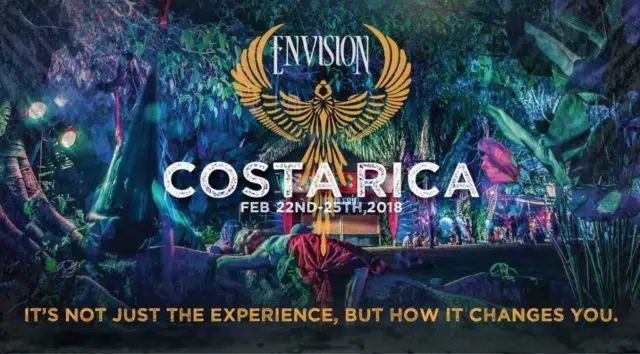 0 spaces available 
Join us for our flagship journey in February during the week before Envision Festival, a celebration of art, spirituality, music, and dance dedicated to awakening human potential.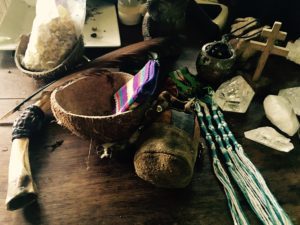 6 days accommodation in the heart of the Costa Rican jungle

Traditional Temazcal Sweat Lodge

6 hour guided trek through the jungle on peyote, a medicinal cactus used for heightened awareness (fasting during the trek)

Rapé/Romé Potó

indigenous medicine offered during trek for focus, clarity, and alertness

Ayahuasca

sacred plant medicine ceremony

Organic, nutrient-dense plant based meals

Vinyasa yoga and meditation

Blue clay beach day (with

Vida Blue Healing Clay

from Buenaventura)

Heart opening

cacao ceremony

with live music as a closing integration circle

Transportation to and from Vision Quest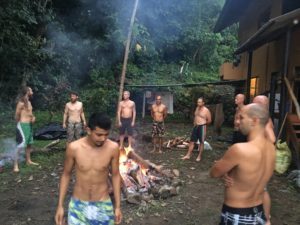 Additional add-ons available on-site
Tribal tattoo by local shamanic tattoo artist

Massage

Acupuncture

Reiki sessions

DMT ceremony

Kambo Frog Medicine
[maxbutton id="1″ url="https://thecostaricanews.com/gnosis-surrender-jungle/" ]
Contact Us
Error: Contact form not found.