The holiday season is the perfect time to begin planning your next adventure getaway. But, it's time to change it up a bit and experience glamorous camping, otherwise known as glamping, in Puntarenas. Alongside the Pacific Ocean, Puntarenas' glamping options are one-of-a-kind and unbeatable. The availability to experience nature up close and personal from the comfort of a luxury villa has never been possible like it is now with the options that can be found on Glamping Hub. With over 50 beach-side glamping rentals right off the coast, this coastal paradise has the best glamping opportunities for adventure, relaxation, and a luxury natural experience that beats the standard expectations of visiting a hotel.
Glampers must take advantage of two of Puntarena's most stunning glamping accommodations. The Luxury Villas with Breathtaking Ocean and Rainforest Views and The Beautiful Eco-Friendly Suites in the Jungle near the Beach.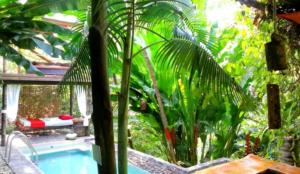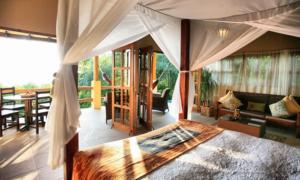 What can glampers expect at these properties? An extensive range of activities from horse back riding along Playa Santa Teresa, zip-lining in Montezuma, to snorkeling and diving at the many beaches between Mal Pais and Playa Hermosa.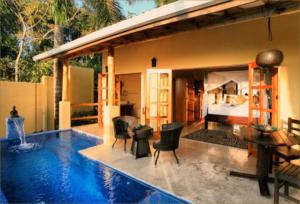 The views from the luxury villas in Mal Pais, of the rain forest along the coast are enough to make glampers never want to leave the property, and who would want to with an infinity pool right in your high-end suite.
If these two sites do not convince guests that a holiday in Puntarenas is absolutely essential this holiday season, be sure to check out the rest of the amazing glamping getaways that can be found on Glamping Hub Costa Rica. Guests can now even purchase gift cards on this site to be used towards any site on Glamping Hub, so start planning your next getaway to Puntarenas now.