Along with elephants, rhino, lions, tigers and many more species, giraffes are now officially endangered. The International Union for the Conservation of Nature (IUCN) has today moved giraffe (Giraffa camelopardalis), from 'Least Concern' to 'Vulnerable' on its Red List due to a 36-40% decline in numbers between 1985 and 2015 to just 97,562. Habitat loss and illegal hunting are significant contributors to the crisis.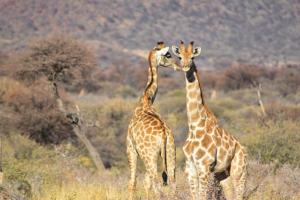 Reacting to the news, Will Travers OBE, President and CEO of international wildlife charity, Born Free Foundation, said: "Giraffe now join the list of iconic wild animals threatened as a result of human activities. How many more must be pushed to the brink before we start taking responsibility and investing in our natural heritage for the sake of all wildlife and future generations?"
Giraffe are also a target species for trophy hunters, adding yet another pressure to an already fragile species.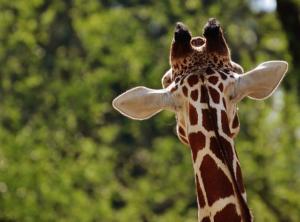 Joanna Lumley, Born Free's Founder Patron, added: "I had the great privilege of safely moving a number of giraffe as part of a Kenyan conservation project some years ago, together with the Kenya Wildlife Service, Will and the Born Free team. To imagine that these gentle giants – tall blondes, as I like to call them – could be eradicated is almost beyond my comprehension." The animal protection organization of Born Free is currently supporting the conservation of the West African or Niger Giraffe. Numbered in the hundreds, this sub-species has been slowly recovering but is by no means secure. Animal welfarists willing to support the saving of this endangered species, can adopt a giraffe with Born Free.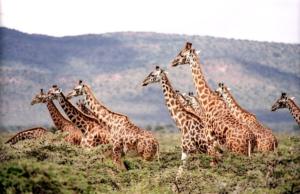 If you want to see this endangered creatures with you own eyes but do not want to leave the country in order to do that, the African Safari located in Ponderosa Adventure Park in Liberia is your best shot. Since its founding in 2007 visitor can explore well-treated African animals living peaceful in a giant encounter park than in Zoo.
About Born Free
The Born Free Foundation is a dynamic international wildlife charity, devoted to compassionate conservation and animal welfare. Born Free takes action worldwide to protect threatened species and stop individual animal suffering. Born Free believes wildlife belongs in the wild and works to phase-out zoos. We rescue animals from lives of misery in tiny cages and give them lifetime care.
Born Free protects lions, elephants, tigers, gorillas, wolves, polar bears, dolphins, marine turtles and many more species in their natural habitat, working with local communities to help people and wildlife live together without conflict. Our high-profile campaigns change public attitudes, persuade decision-makers and get results. Every year, Born Free helps hundreds of   thousands of animals worldwide. For more information about Born Free please visit: www.bornfree.org.uk