Fidel Castro Ruz, former strongman and leader of the "Cuban Revolution", died November 25th, 2016 at 10:29 p.m. local time. His brother, Raul Castro, the current President of Cuba, addressed the country through a televised statement to inform the nation of his sudden death. According to Fidel´s wishes, his body will be cremated immediately, but his formal funeral will be held on December 4th, 2016, in Santiago de Cuba, the 2nd largest city of Cuba.
Leader of Cuba: Fidel Castro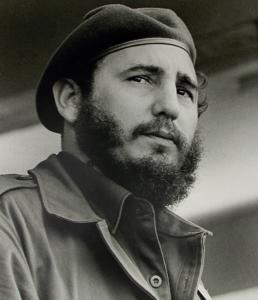 Historically speaking, Fidel Castro was Cuba's leader from 1959 until his retirement in 2008. For most of his life he had been a harsh critic of the political and commercial influence of the United States in Cuba. He also ruled over his country with an iron fist throughout decades of a US trade embargo. Raul Castro became his successor in 2008 after Fidel decided to retire, mainly because of health problem issues.
Because of Castro's controversial and polemic personality, the news of his sudden death triggered both celebration on the part of his detractors, and mourning on the part his supporters. As such a highly iconic figure of the 20th Century, there are contrasting opinions about the meaning of his lifetime and, now also of his death.
National Reactions to the Death of Fidel Castro
To start with his detractors' reactions, especially the dissidents, they started celebrating once they watched the official announcement broadcast on the Cuban State television.  The streets of Miami, the most important center of the exiled Cuban community, were suddenly filled with enthusiasts cheering, popping champagne, and waving the Cuban flag. One of them was asked about the meaning of the news for him, and he answered, "it means a lot for us Cubans… It is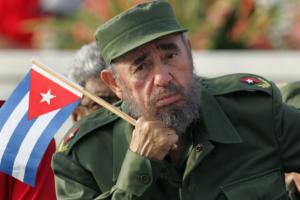 a moment that we have been waiting for 55 years. We are free at last. The man who caused so much suffering, so many people to be sad in my country… has passed away."
On the other hand, his supporters had a very different reaction. One young woman interviewed on the Havana streets by a CNN correspondent, said, "the Cuban people are feeling sad because of the loss of our commander-in-chief, Fidel Castro Ruz, and we wish him, wherever he is, that he is blessed and we Cubans love him." These statements are clear examples of how polarizing Fidel Castro could be in life, in the eyes of his detractors as well as his supporters.
Reactions From Abroad
Internationally, many leaders have also expressed their words of mourning for the Cuban strongman's death. Presidents Barack Obama (United States), V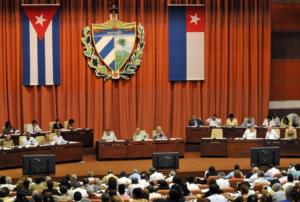 ladimir Putin (Russia), Enrique Peña Nieto (Mexico), Xi Jinping (China), just to mention a few, were among the first ones to send their messages of condolence and solidarity to the Cuban people via Twitter. Similarly, other leaders such as prime ministers Justin Trudeau (Canada), Narendra Modi (India), and the politician Imran Khan (Pakistan) also grieved for Castro's death.
Nevertheless, British foreign secretary, Boris Johnson, referred to Castro's death as "the end of an era for Cuba", and French President, François Hollande, commented that "Castro embodied the Cuban revolution, with the hopes it aroused and then in the disillusion it provoked", though he also welcomed the most recent agreements in the United States-Cuba relations.
What Fidel Castro leaves Behind
But apart from what has been mentioned above, some political analysts agree with the fact that Fidel Castro exported his "revolutionary ideas" beyond Cuba.  The influence that the Cuban leader had over other Latin American countries, such as Nicaragua, Colombia, Venezuela, Bolivia, and Ecuador is simply undeniable. Many others believe that a very similar process similar to that which Cubans have bitterly experienced in the so-called "Happiness Island", might be dangerously starting in some countries, especially Nicaragua and Venezuela.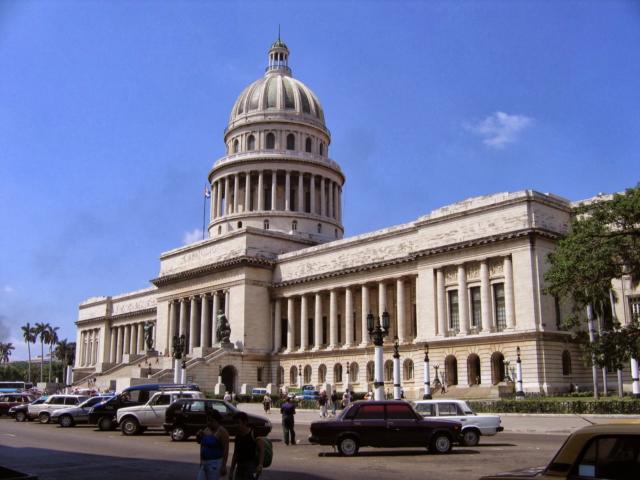 In addition, there emerges the underlying question – what will the future of Cuba be from now? Being honest, we do not know it yet. But one thing is for sure – there are new winds of change for the upcoming years. Let us hope that other countries, as well as the whole Caribbean region, do not have to accept the "idealistic dreams" of a few which then might become the "worst nightmares" of many.