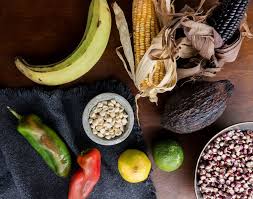 Get To Know One of the firsts of ancestral Costa Rican gastronomy is not to kill more animals than have to be consumed and take advantage of all parts of the animal.
In other words, nature and its natural cycle are respected.
Similarly, fruits, vegetables, and spices are harvested and cultivated naturally, in an organic way.
Respecting Mother Earth and the sustainability of the soils, discarding all chemical products.
The indigenous communities of Bribri, Malecu and Brorán are the best known for their cuisine within Costa Rica.
For example, the Malecu eat the meat of the iguana they make tamales with their liver and their skin they use it for the patches of the drums, they also add broth to a banana atoll.
In the case of toucans, the entire animal is consumed, the feathers are used as fire pokers and the beak is a traditional toy for children.
In addition, the Malecu consume a type of coconut called Caróqui cúru and a plant called Catúju.
The Bribri indigenous tribe constitutes one of the most numerous native ethnic groups in Costa Rica. Its main settlement is located in the Caribbean sector of the Cordillera de Talamanca which, in turn, is also home to the Cabécar group. The Bribri consume a specific nettle flower, but only when it is tender.
They also have five different words for Cocoa, while in Spanish we have only one.
Paulino Nájera, an indigenous Brorán (Terraba), recalls that the gastronomic tradition of his people includes cocoa, corn, seeds such as ojoche and tubers such as yam and malanga.
"It has been very important for us to carry on all that gastronomic tradition that we inherited from our grandparents and parents.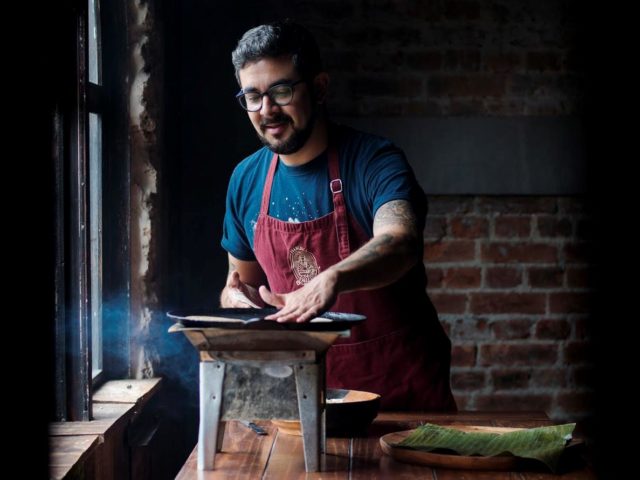 A Sikwa restaurant that rescues indigenous gastronomy.
The Sikwa restaurant is located in the famous Escalante neighborhood in San José and is run by the Costa Rican chef Pablo Bonilla, who has wanted to rescue the roots and secrets of the indigenous gastronomy of his country.
Chef Pablo Bonilla for several years visited native indigenous communities and, thanks to its inhabitants, he managed to bring to life a menu with ingredients and ancient techniques, which today can be enjoyed in Sikwa restaurant.
For Chef Bonilla, "The indigenous Costa Rican gastronomy is characterized by being simple, honest and with strong flavors and also unknown to many Costa Ricans.
It is a very natural cooking, even the way to sow them, it is something that does not have chemicals and therefore it is very healthy ".
In the same way Bonilla related to us: "The indigenous communities are quite responsible for what God gave us on Earth, from plants to animals, what is eaten and what is not eaten, what is used for medicine, respect is a basic value in their culture, for example, they do not cut a bunch of bananas to keep them at home, they only take what they need and leave the rest on the tree."
"What captivated me most is the notion that they handle with their gastronomy of reaching for only the essentials and discovering a certain product's taste without needs of alterations, in addition, I also understood interacting with them, their world view and God's relationship with nature, all this convinced me that their view is totally right," said Bonilla.
If you plan to visit Costa Rica, we recommend visiting "Sikwa Restaurant", where you will delight in new flavors and textures, unique to the Costa Rican indigenous gastronomy.