By Jennifer Mayer, TheCostaRicaNews.com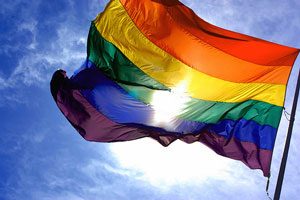 One of the most commonly used expressions when talking about Costa Rica is "pura vida." However, when it comes to being gay in Costa Rica, things are not so nonchalant.
Currently, Costa Rica does not recognize any form of civil unions or gay marriage. In fact, it is an issue that until recently has garnered little public attention. In 2006 the Supreme Court rejected a claim to recognize same sex marriages. Few public figures have publicly supported gay marriage. Current President Laura Chinchilla opposes gay marriage, but stated in her campaign the need for legal recognition for same-sex couples. The Advocate Magazine, a popular LGBT news source, called Chinchilla a "Gay Marriage Foe," labeling her a "social conservative who opposes abortion and gay marriage." Thus far in her administration, she has made no attempt to enact such recognition. Oscar Arias, who preceded Chinchilla as President and hails from the same party, came out as a strong supporter of gay marriage during his last week in office. When asked what he would like to see the incoming administration accomplish, he stated, among other things, the need for recognition of homosexual couples.
Civil Unions made headlines most recently in 2010, when a conservative group named Observatorio de la Familia (Family Observatory) brought forth a petition for a referendum to put the issue of civil unions on the ballot for the upcoming municipal elections. It was later discovered that although the organization has a strict anti gay marriage stance, they started the petition because they believed that the referendum would fail if voted on by the public.
Indeed, a small survey conducted by La Nacion, Costa Rica's largest newspaper, concluded that 70% of Costa Ricans would not vote in favor of a civil unions referendum. The Constitutional Court, or Sala IV, banned the referendum, saying that the majority, for their tendency to oppress the minority, should not decide on issues affecting minority groups.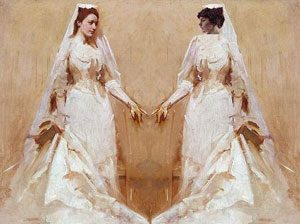 Arias's reluctance to openly support gay marriage until he was in effect a lame duck President is reminiscent of the general Costa Rican culture regarding homosexuality. While pubic opinion of course varies, many people employ a sort of "don't ask, don't tell" policy. They don't care if people are gay or involved in gay relationships, but they don't want to talk about it, or see it. As happens in many "machete" (misogynistic) cultures, a lot of men show signs of homophobia. They can be very adamant about not being gay or shunning acts of supporting homosexuality. However, Costa Rica is well known for being more accepting of alternative lifestyles than many other Latin American countries.
Despite being forward thinking in comparison to some nations, it trails behind countries like Mexico, Argentina, and Uruguay in the area of equality for same sex couples. Many Ticos explain this lack of legislation by pointing at the Catholic Church. While Costa Rica is known as perhaps the most gay friendly country in Central America, the Catholic Church still wields a lot of power, not only over its citizen's beliefs, but also over the education system. Mario, age 23, recounts from experience that sexual diversity is excluded from schools, and that teachers teach to "straight" people. He believes that the first step to equal rights would be to establish an "estado laico" or a secular state. In fact, many respondents to the survey published in La Nacion attributed their opposition to gay marriage to religion, saying that it was not God's intention.
While politically little has been done to advance LGBT rights, many believe that Costa Rican people are tolerant of alternative lifestyles. Most of this can be attributed to the typical Tico fashion of critiquing others behind their backs. While an openly gay person may hear from his peers that they have no problem with his lifestyle, many of them may voice their disapproval when he is not around. Mario tells us that "Costa Rica is not a country where you can hold hands with your partner if you're gay," without attracting weird stares or taunts.
Echoing Mario's sentiments is a piece originally run in La Proa magazine, a portrait of two gay and two lesbian couples living in Costa Rica. The common themes in the piece are how hiding the couples must be about their affections in public, and also about the troubles they have experienced because they have no legal recognition. For example, one couple admits how frustrating it is to try and hide their true relationship when doing something as mundane as grocery shopping. Saying something along the lines of, "Honey, are we out of orange juice?" is sure to garner stares. Additionally, one couple admits to lying in order to receive medications, which, if the two were legally married, would be covered by Costa Rican health insurance benefits.
While there is certainly homophobic sentiment present in Costa Rica, there are certainly varied opinions. Many people, both in the younger and older generations, express support and acceptance of both homosexual relationships and their legal recognition. One commenter on La Nacion, dismayed at the seeming lack of approval expressed by his fellow citizens, said (translated):
"What an embarrassment, 70% of the country is homophobic. And this is how we aspire to be a developed nation? With such a poor mentality? This is why this country will not advance, instead of worrying about educating our children about values like respect, we are teaching them to discriminate."
Costa Rica does boast a large number of gay bars and gay friendly establishments, most of which are located in downtown San Jose and Manuel Antonio Beach. Ricky, age 22, who studied abroad in Costa Rica, remembers the great night life, and claims that he would rather be gay in Costa Rica than in some other US cities. While he has heard "all sorts of stories about gay people in Latin America…I was very surprised about how open-minded everyone there was…I found it easy to be myself when I was there."