The Fuego volcano of Guatemala erupted on Sunday afternoon, leaving at least 31 dead, buried neighborhoods, and ash columns over 6,000 meters high.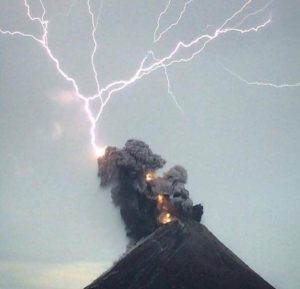 The National Coordination Office for Disasters (Conred) reported that after the eruption of the volcano, rivers of lava and burning mud came violently down the mountain, and thick clouds of smoke of almost 9.6 kilometers in the air were produced.
Also, the Conred explained that 20 injured people have been taken to health centers, 3 thousand 100 evacuated, and a total of 1.7 million citizens affected by the explosion. So far the number of missing and refugees is unknown.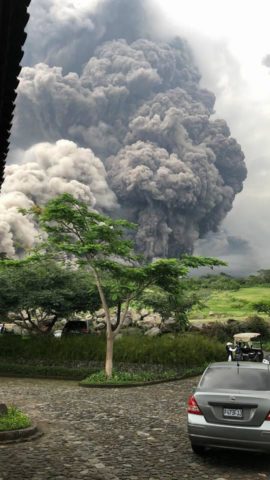 According to the volcanological bulletin issued by the National Institute of Seismology, Volcanology, Meteorology, and Hydrology of Guatemala (Insivumeh), "the volcano is emitting between five and seven weak, moderate and strong explosions per hour, loaded with abundant ashes, in these cases what is recommended is to continue with the state of maximum alert for the search and rescue work going on in the affected communities, and for the citizens to stay in safe places, not approaching ravines to avoid accidents and burns".
The Guatemalan government decreed 3 days of national mourning for the death of at least 31 people, following the eruption of the volcano. For their part, regional authorities confirmed that the lava and mud rivers buried El Rodeo de Escuintla village in the south of the country.
Up to now, the violent eruption of the Fuego volcano, accompanied by pyroclastic flows, ash rain, lava and mud rivers, has caused at least 62 deaths in Guatemala, more than 40 injured and an undetermined number of missing persons, according to official authorities. Several of the bodies are still unidentified, according to the National Institute of Forensic Science. In addition, the rescue brigades have located in the last hours several corpses completely burned. The eruption has also affected 1.7 million people and forced another 3,000 to be evicted from their homes. According to meteorological data, the ash that the volcano launched has reached more than 10,000 meters in height.