Costa Rica's reaction to the COVID-19 health emergency has been recognized as a worldwide success story. The country has been able to ensure the continuity of the operations of the Free Trade Zone companies that employ more than 180,000 people directly and indirectly. Companies have immediately implemented teleworking plans; have redesigned processes and workshops to ensure the health of their collaborators without undermining productivity; and continue to work hand in hand with local universities and companies, sharing their technology to create medical supplies.
For 38 years, the Costa Rican Coalition for Development Initiatives (CINDE) has faithfully promoted the task of generating formal employment for recently graduated Costa Ricans, women who maintain their homes, operators, technicians, professionals in various areas, and Costa Ricans who live in communities outside the greater metropolitan area. Thanks to this Costa Rican talent, 325 multinational companies have decided for Costa Rica, trusting in a country that guarantees legal certainty and clear rules.
TIP: Get our latest content by joining our newsletter. Don't miss out on news that matter in Costa Rica. Click here.
However, at CINDE, we see with great concern as in the country, before solutions to face this crisis, some propose as a possible alternative to alter legal stability, taxing the Free Zones. Legal stability would cease to be one of the most important reasons to believe in Costa Rica, giving way to an international image of mistrust and instability.
We are not alone in the world. While the rest of the countries, before COVID-19, have implemented business support programs and incentives for them to continue investing and generate employment, in Costa Rica we cannot go in the opposite direction. It would be a serious mistake. Global competition for investment is increasing.
The instability and change in the rules of the game discourage business investment. Countries that have changed the rules in the past have lost thousands of jobs and hundreds of companies have sought new destinations for their operations. Among all the proposed solutions, those of resorting to more taxes to the Free Zone regime respond to intentions contrary to the creation of opportunities.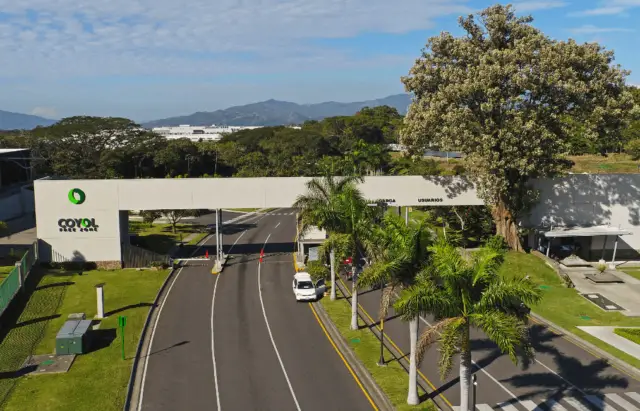 As a country, we must seek solutions that guarantee the dynamism of the economy, the growth of formal employment and the generation of opportunities that are sustainable over time for Costa Ricans. The COVID-19 crisis has generated a disruption in global value chains, reorganizing the world map of Foreign Direct Investment (FDI), where other countries will seek to bring their production closer to their target markets (near-shoring), which will open great opportunities for Costa Rica if we know how to take advantage of them.
Thanks to the joint work between the Ministry of Foreign Trade (COMEX), the Foreign Trade Promoter (PROCOMER), and the CINDE, a post-COVID strategy is being worked on with an innovative country value proposal, which we are ready to run.
The competitive conditions that have urged national and foreign businessmen to generate jobs for decades must be the priority to face our new reality after COVID-19. In this sense, we must democratize access to technology and ensure efficient connectivity; we must bet on public-private partnerships to advance infrastructure; we urge labor reforms that ensure the rights of workers while guaranteeing days so that mothers can work without neglecting their children and young people can study and work with days that open up these possibilities.
We trust in the prompt approval of the bill to reform the INA and thus redouble efforts to develop the capacities of Costa Ricans so that they can be employed in the current and future jobs demanded by the market, we require safe and efficient procedures through a single window of investments so that national and foreign companies can start their operations without paperwork swarms; we must make decisions about how to reduce the cost of electricity; all of these among the most urgent reforms required by the country.
CINDE places itself at the disposal of the Government authorities, as it has done during 9 administrations so that, jointly with the private sector, solutions can be built. Unfortunately, state subsidies alleviate pressing needs, but they cannot be sustained for long. When public finances no longer allow it, the only way to support in times of crisis and reactivate the economy is, and always will be, to generate quality jobs for the greatest number of Costa Ricans.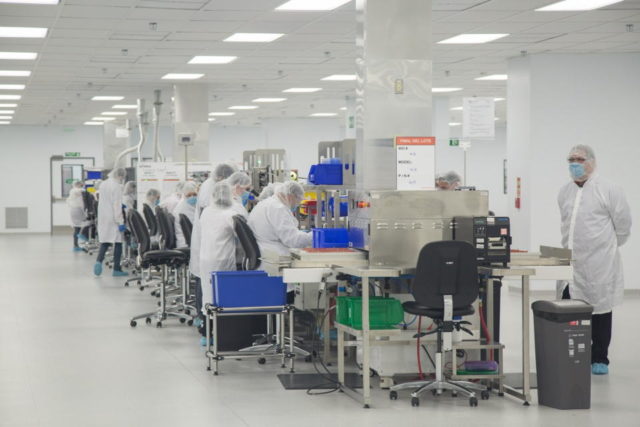 What we have done well so far should be a solid foundation to further enhance future opportunities. The Free Trade Zone Regime is the only sector that has quantified the country return-benefit due to the incentives offered:
• Formal employment throughout the country
1 out of 3 formal jobs created in the country, in the last 5 years, was generated by companies attracted by CINDE.
Employment generated in companies CINDE has grown 9.9% on average in the last 5 years.
Employment generated outside GAM has grown 10% on average in the last 5 years.
• Employment for women
50% of the new net jobs generated in 2019 in companies supported by CINDE, were occupied by women.
15,500 women are linked to the medical device industry; however, many of them were unemployed before working in 'maquilas'. 52% of employment in this medical industry is occupied by women.
• Employment for public education students
85% of the employment generated in service companies of the Free Trade Zone Regime benefits students from public schools.
• Social contribution
For each dollar of tax incentive, Free Trade Zone companies contribute US$ 2.5 to the economy with wages, social security contributions, among others.
In 2018, the Free Trade Zone companies contributed US$ 508 million to the Costa Rican Social Security Fund (CCSS). This amount is twice the estimated budget to build the Puntarenas Hospital. It represents 11% of the income from contributions to the CCSS and 7.4% of the budget.
The Free Zones contributed US$ 32 million to the National Learning Institute in 2018.
• Chains: local business development
47% of total purchases registered by the Free Trade Zone companies were made to local companies, which amounts to US$ 2,203 million in 2018.
The Free Trade Zone chains 4,000 small and medium Costa Rican companies.