The daughter of Billy Graham (who was the best-known evangelical pastor in the United States), was interviewed in one of the morning programs and Jane Clayson asked Anne Graham Lotz: "How can God allow something like terrorist attacks, school shootings, hurricanes, earthquakes, and pandemics to occur? "
Anne Graham with great insight replied: "God is more moved by all this than ourselves, but as for years we have been asking him to leave our schools, to leave our government and to leave our lives, and being the Gentleman he is, has gradually given acceptance to this request from us."
For Anne it is necessary to recover God within each space of our lives, in homes, schools, jobs. In this way, we will strengthen the universalvalues ​​of love and respect, and be able to reap the fruits.
Likewise, she commented: "These days it is common to see people, ignore, reject, and even mock God, and then, when evil or tragedy caused by ourselves strike, then we blame him for this, wondering why he`s letting the world go astray."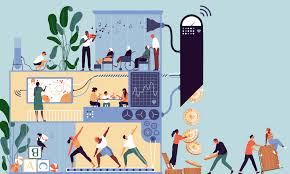 Spreading human values ​​starts at home.
Many times parents make the mistake of thinking that values ​​for their children should be taught in the classrooms rather than the homes. Although they must be reinforced there, it is within the home where they must be cultivated.
Anne Graham commented, "when we remove God from our homes, our young people are not able to differentiate between good and evil. That is why it is essential to reinforce good values ​​within families."
Anne stated that much of the violence seen in schools is due to the lack of principles and values ​​and respect for the word of God. She remembered when Madeleine Murray O'Hare (who was later murdered) filed a legal complaint because she did not want prayer in our schools … and we told her it was okay.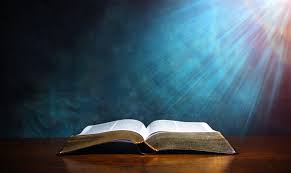 "Murray had said that it would be better if the Bible was not read in schools … the Bible says "you will not kill, you will not steal, and love your neighbor as yourself". And we said, okay", said Graham.
For Anne, spiritual values ​​are fundamental to create a better society and in this way, prevent violent events from continuing to occur within our student campuses. She also noted that it was amazing how people quickly share jokes through social networks but think twice before sending messages that reinforce good moral principles.
"If we want to see a change in our society, we must start with ourselves and cultivate those values ​​for our children and all our family. Peace is not the absence of problems, but the way we face them," she said.
Facing the problems of life, from a spiritual perspective will help people to cope with them. And is that when we talk about spirituality, we are not refering to a specific religion, but rather to our inner being, that allows us to accept ourselves as we are, without judgement.
Spirituality leads us to be grateful, with life, the universe, nature and everything that surrounds us, bringing us closer to our true selves. And from this full awareness, we can be better citizens of the world.
One of the techniques that enhances our spirituality is Meditation. And it is that, through it, you can find inner peace, especially when you are going through moments of anguish, frustration or anger.
Experts recommend that when you are going through difficult situations, you should allow yourself time to meditate, before facing the problem. Because many times we do not think much about the impact that our words or actions will have on other people.
It is important to know that meditation teaches us to be more aware of how we are present in any given situation. In addition, to make us reflect on what type of energy we bring to the people around us.