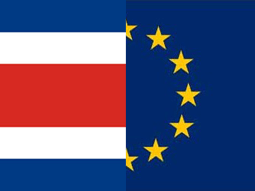 The European Union (EU) and Central America failed to close the trade chapter of the Association Agreement despite the intense pace of  negotiation that lasted until dawn on Monday in Brussels.
As reported by the Costa Rican Foreign Trade Minister Marco Vinicio Ruiz, on Twitter, the last meeting which began on Sunday night ended at 6:30 local time, but they have still not achieved settlement on all the outstanding issues.
"The European proposal does not satisfy the interests of Costa Rica. We must work to improve it," Ruiz wrote today on Twitter.
The Partnership Agreement has been under negotiation for more than three years between the EU and Central America. The current round, which began last Monday, is set to become the final round.
It was initially planned that the chief negotiators would leave all trade issues, including the crucial question of the conditions of access to European markets for Central American agricultural products such as sugar, rum, meat and bananas unresolved.
But the talks resumed on Monday, while the last meetings will work on the chapters on political dialogue and cooperation, which are set to take place at a later time.
Several Central American ministers, like Guatemalan, Ruben Morales, Nicaraguan Foreign Minister Samuel Santos, and Ruiz participated in the negotiations Friday.
The Central Americans are devoting much of their efforts to obtain the improved conditions initially proposed by Brussels to export their agricultural products.