Lic Giovanna Barrantes, TheCostaRicaNews.com
Escrow refers to a money deposit entrusted to an agent, usually by way of a bank to bank wire transfer, to be kept in custody, and to be managed and disbursed according to a real estate agreement. An escrow deposit provides security for all parties involved in a transaction.
Escrow provides the management of funds that will be used for the actual property purchase or sale, and the funds that may be required for all the administrative fees and other associated costs to close the real estate property transaction.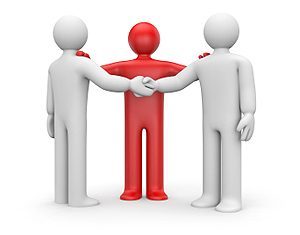 The process is not much different in the Costa Rica Real Estate market than it is in most other countries. Just as you would in any country, those looking to buy properties in Costa Rica should consult with a Costa Rica lawyer, who can not only guide you through the escrow process, but the entire real estate process.
The Costa Rican legal system, as your attorney will tell you, is designed to protect real estate purchasers and investors, and help them achieve their purchases and/or development of projects.
Your Costa Rican lawyer can act as an escrow agent. An escrow agent is an impartial participant and acts in good-faith on your behalf. The agent becomes responsible for the funds when they are received and accepted.
The main interested parties, of course, are the depositor and the beneficiary of such a deposit. Also, the buyer in the transaction is guaranteed that contract conditions will be satisfied prior to any funds being released. Again, this provides security and peace of mind for all parties involved. Not only is the buyer assured that his or her money is safe, but the seller is also ensured that the buyer does in fact have the financial ability to complete a specific transaction.
It is quite common in many countries for the escrow agent to be a legal firm. In Costa Rica, all agents must register with the governmental entity called SUGEF, which stands for "Superintendencia General de Entidades Financieras." The SUGEF is a public entity in Costa Rica that supervises banks and administrators of third party funds.
In Costa Rica, you can be assured that an escrow agent is a neutral third party in the entire transaction who can be trusted, and will act responsibly at all stages of the transaction.