In the prime of his motocross career, an accident hindered his life but couldn't stop him from achieving his goals.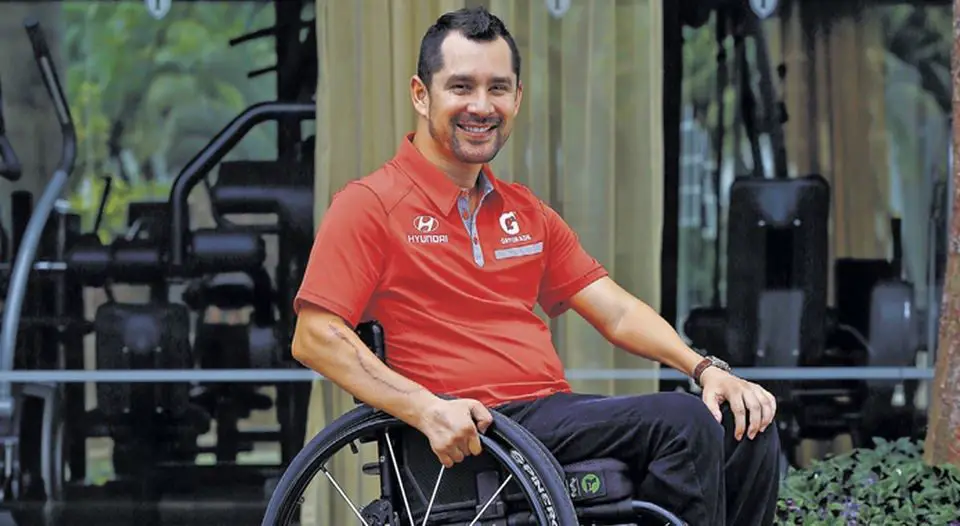 In 2006, newspapers reported that Ernesto Lobito Fonseca wouldn't walk again because of a motorcycle accident during a practice session that left him crippled.
Months prior to the accident, when he was barely 24 years, Ernesto had won two supercross championships in the United States, and he had become one of the ten best supercross motorcyclists in that country. He's actually the only Latino American to win a supercross, having won the competitions when he belonged to the Honda team.
When he knew that he was not going to walk ever again, he kept his chin up and came to terms with his diagnosis. All the photos he posted on the social networks following the accident showed a young man with a positive mentality despite adversity.
Three years later, he said in an interview: "My life has changed a lot. I never imagined my life was going to change this way. I depend on somebody else to do 90% of my everyday activities".
Ernesto takes another shot
11 years, he is part of the Costa Rican Paralympic team and he's currently training hard for the marathon and triathlon competition.
Seeing Laurens Molina succeed in the Paralympic categories made Ernesto Lobito take the decision of practicing other sports like Paralympic marathon and triathlon.
"I never took it I was going to have such opportunity. I'm very excited; I want to feel the excitement of racing again. In fact, this chance will make up for the time I couldn't participate in any competition" – he said these words in 2015.
Although he did as much as he could, he was not chosen by the National Olympic Committee to represent the country in the Rio Paralympic Games in 2016. Last year, when that sports organization ruled him out to compete he said:
"I am really disappointed, and this decision is really hard to accept, but life continues"
And of course, life continues for him because he was recently called up to represent Costa Rica at the next Paralympic Games.