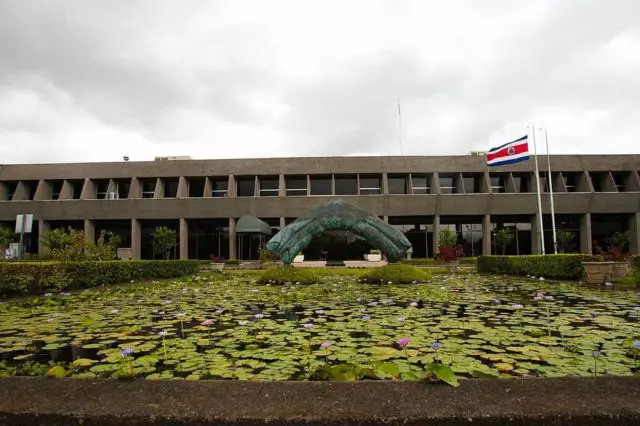 According to recent data published by the Government of Costa Rica, it was known that 3.1 million people visited Costa Rica during 2019. Of these, 1.3 million were Americans who visited the country to enjoy a tropical vacation.
The Costa Rican Tourism Institute (ICT) reported that the Central American country receives visitors mainly from the United States, Canada, and Europe, attracted by beaches, volcanoes and national parks rich in wildlife.
TIP: Get updates on upcoming Costa Rican Retreats & Events by joining our newsletter. Don't miss out on what's happening around you! Click here.
Costa Rican Tourism Minister María Revelo said that tourism visits to the country grew 4.1%, which is good news for the Costa Rican nation. Similarly, the minister informed that "foreign visitors stay in Costa Rica for an average of 12.6 days and spend an average of $ 1,400.
Why do Americans prefer to vacation in Costa Rica?
According to US tourism statistics, half of US citizens have traveled abroad and one of those places most visited in Costa Rica. This is thanks to its geographical location, which includes two nearby ocean coasts, the Pacific and the Atlantic that offer a wide variety of beaches to enjoy.
Costa Rica is a green heart in Latin America and offers endless activities, for example, you can enjoy mountain tours, surfing, rafting, underwater fishing, and diving facilities. All this with great weather almost all year.
Costa Rica is a place tailored to the needs of American tourists. Once they visit it, they fall in love and many of them decide to buy a house or apartment there for future visits, even some plan their retirement in Costa Rican lands.
Outdoor activities that Americans prefer when visiting "Tico" land.
Costa Rica is known for being an eco-friendly country with ample biodiversity and is preferred by many Americans for outdoor activities. One of these activities is hiking and our land abounds in all kinds of mountains, hills and volcanoes, beautiful waterfalls, ravines, rivers, dry forests, rain forests, flowers and exotic plants, wild animals and landscapes that take away your breath. Also, while you indulge in these renovating outdoor activities. We recommend doing it with a trained guide to enjoy the experience to the fullest.
Camping is also an activity that is emerging with great demand among American tourists and it is here that you will live a unique experience of direct contact with nature providing benefits for both your physical and spiritual health. This country has several ideal places to camp, among them are Cahuita National Park, Santa Rosa National Park, Gandoca Manzanillo in the border with Panama, The Rincon de la Vieja National Park and La Carpinteria, located in the Union de Cártago.
Returning home renovated, full of energy and with a nice tan, are some of the benefits Americans enjoy when vacationing in Costa Rica. If you liked this content please share it with your friends on social networks.