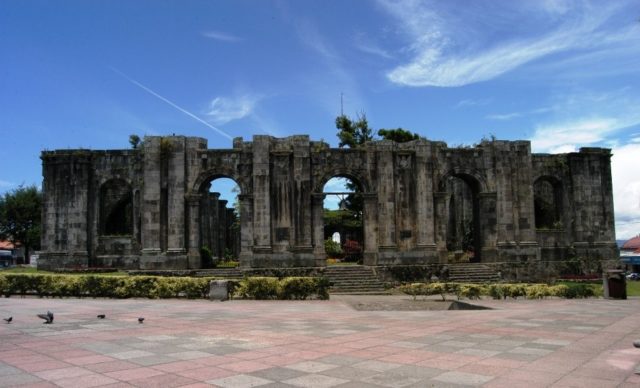 There is a certain type of tourism that some people are inclined to enjoy, that is, "visiting archaeological and historical ruins", find out what it is and why it is becoming a popular form of tourism in our country.
It may be the energy that many of these places transmit, in addition to curiosity, to know what happened before there, in different parts of the world it can also be an inspiration for artists and writers, the story that exists behind these places.
TIP: Get updates on upcoming Costa Rican Retreats & Events by joining our newsletter. Don't miss out on what's happening around you! Click here.
If we lean into archeological sites, where there are remains of previous civilizations, there is an incredible fascination with many academic specialists and tourists in general. An ancient and unique artifact, a map of the native pre-Hispanic world can mark the beginning of this passion.
Here are some very interesting historical ruins in Costa Rica that you should visit, many of them surrounded by beautiful gardens and lush vegetation:
Guayabo National Monument.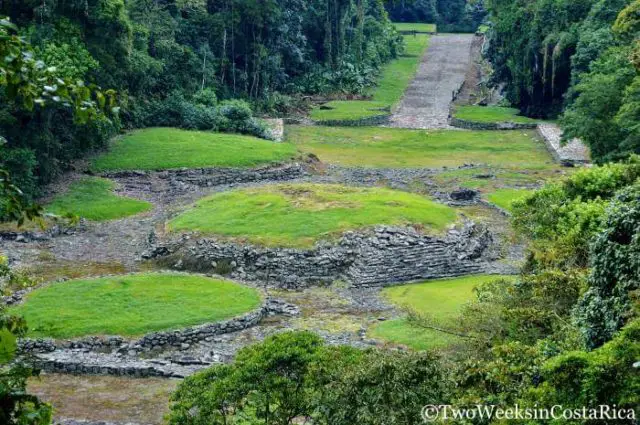 They are located near beautiful Turrialba, in the middle of the lush rainforest. Currently, Guayabo is the largest archeological site discovered in Costa Rica. According to history, it reached a population of more than 10,000 inhabitants between the years 1000 BC to 800 AC. European explorers discovered it in the late 1800s. Here you can see ancient stone carvings, well-defined streets, and the bases of sturdy buildings.
Ruins of La Parroquia.
They are located in the center of Cartago; they were built by the Spaniards in 1575, as a convent dedicated to the Apostle Santiago. In 1841 it was destroyed by an earthquake, later it was rebuilt and again damaged by earthquakes. In 1910, the Santa Monica earthquake damaged the church and from then on it was not rebuilt. What is seen today in the ruins are the remains of that fateful natural disaster.
Ujarrás Church.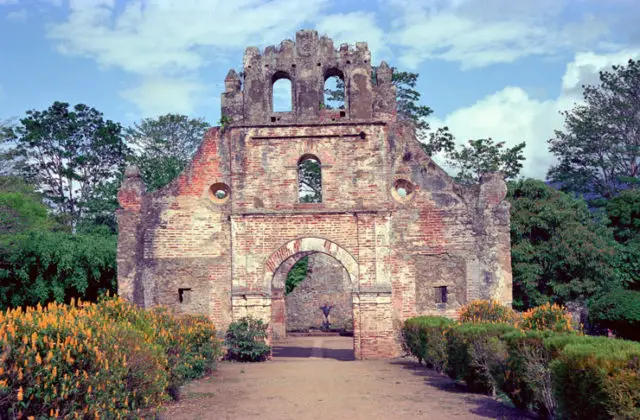 If you are near the Orosi Valley, you cannot miss the Ujarrás Church. These are the oldest Colonial-era ruins in Costa Rica and date back to the mid-1500s. That Spanish colonial essence is still manifested, surrounded by beautiful gardens, where many Costa Ricans spend their afternoons.
San Lucas Prison.
When visiting Puntarenas, you must go and enjoy San Lucas Island, mainly the ruins of the infamous prison. This was once the most important penal colony in Costa Rica. The prison began operating in 1873 and was active for 118 years. It was built on the island of San Lucas to keep convicts away from society.
Carlos Durán Sanatorium. 
This was a sanatorium with all the characteristics of a first-world hospital equipped to house around 300 patients in the province of Cartago, between the districts of Tierra Blanca de Cartago and Potrero Cerrado de Oreamuno.
It was founded in 1918 by Costa Rican doctor and politician Carlos Durán Cartín (1852-1924), former president of the Republic. Due to its great historical and architectural interest, it is a site visited by tourism, despite its advanced state of abandonment and destruction.
Previously, residents of Potrero Cerrado requested the government authorities in 2010 that the Durán Sanatorium be declared a National Heritage, which was on November 7, 2014, by a decree of President Luis Guillermo Solís, who established the Durán Sanatorium ruins as the historical-architectural heritage of Costa Rica.
It is worth mentioning that the heritage project contemplates the restoration of one of the buildings of the sanatorium, the most deteriorated, that was the first to be built around 1919 and because it was completely made of wood. Subsequently based on cement. Authorities plan to build a cafeteria to put it at the service of a large number of visitors it receives.