More and more interest in Costa Rica's eco retreats and new luxury hotels is creating a thriving economy with abundant natural scenes.
Europe represents the third touristic market for Costa Rica and although it's a popular destination it's still behind North America and Central America. British Airways will fly twice a week at first and will climb to three flights a week during summer.
Costa Rica and England will benefit from the increased travel between Juan Santamaría International Airport and Gatwick in London.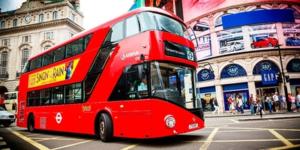 The flight that was received by the president Luis Guillermo Solis, the second vice-president Ana Helena Chacón and the tourism minister Mauricio Ventura is a fresh air for the government's tourism sector. The country is now part of the strategy to attract airlines and to open new flights to and from Costa Rica.
British Airways airlines has selected Costa Rica as its first destination in Central America, which generates benefits for the tourism industry.  This will eventually translate in thousands of travelers injecting into the Costa Rican economy.
British Airways will offer two flights a week (Wednesdays and Saturdays) during winter season in United Kingdom and will rise to three flights a week (Tuesdays, Thursdays and Saturdays) during summer.
Direct flights between San José and London will continue to gain in travelers allured by the magic of Costa Rica's rain-forest, beaches and its wonderful people.
Costa Rica is the first direct destination of British Airways in Central America. Therefore, new possibilities are opened for national market which will be able to attract European tourists and take advantage of the connections to 130 destinations that offers the English airline.
Important market: Europe is the third touristic market in importance for Costa Rica, according to data from the Costa Rican Institute of Tourism (Instituto Costarricense de Turismo- ICT).
Last year, 1.337.755 visits from North American tourist were registered, followed by Central America with 711.704 tourists and in third place Europe brought 393.115 tourist to visit Costa Rica.
Mauricio Ventura, Minister of tourism, explained that European tourists extend their visit in Costa Rica the longest time, with an average of 17 nights and register the highest expense ascending to $1.660.
The data from the ICT shows that in 2015 there was a growth of 22.633 European tourists that visited Costa Rica with respect of numbers from 2014.
Currently, Iberia airline offers several direct flights between Costa Rica and Spain; Condor flights from Frankfurt and starting November 2016 it will flight from Munich, Germany. Air France also announced that will open to weekly flights to Paris starting in November 2nd.
Once the four airlines open their flights, Costa Rica will consolidate a total of 5.177 seats per week in direct flights from European cities, in peak season improving the many sectors such as hotels and tour operators.
Ultimately the benefits are reaped in all areas of industry and will add to Costa Rica's tourism economy and allow to safely compete in the region as a paradise destination for European travelers.  
For the best travel related offers Contact Us!