What is Solar Energy?
Solar energy is gained by collecting sun-rays. As every form of life needs sunlight to survive and grow, it is the primary source of energy for plants, animals and human beings.
The sun's different heat causes changes in climate, producing winds that can power wind turbines. The sun also provokes water evaporation, which makes it possible to use hydropower.
So there are various ways of using solar energy, generally to produce light, heat and electricity.
It is a never-ending and renewable resource, unique for its ability to generate energy in a quiet, clean, and consistent manner.
How does it work?
The sun-rays are captured by solar panels, and lead to so-called photo-voltaic cells that are located at the heart of a solar system. These are devices capable of converting light into an electric current (the same current like you can find in a battery).
To convert the direct current electricity into alternating current electricity, as it is needed in the plug sockets of houses, an Inverter is installed, which makes it available for household appliances.
Solar Energy coming to Costa Rica
Being located next to the equator, Costa Rica has a high amount of sunny days during the entire year, so the country provides a huge solar power potential. A year-round 3-4 hours average of 100% absorption is expected, which is excellent. In contrast to the hydropower, that is water dependant, solar energy is also available during the dry seasons.
The first solar power projects were launched in 1978 by the Solar Power Laboratory at the National University. Though still most of the solar fields are in private ownership, plans for larger and more commercial projects are beginning to break through.
In November 2012, thanks to a $10 million loan by the Japanese government, the Miravalles Solar Plant could be founded on the hillside of the Miravalles Volcano. That time, it was the first of its kind in Costa Rica and the largest solar project in Central America. Right now, solar energy companies are spreading from the ground.
In 2013, an innovative solar energy project in Guanacaste was established to satisfy future electricity needs. During the dry seasons, when the country is suffering from water shortage, this solar energy project called the "Sun Costa Rica Initiative" can fill the gaps.
Sun Fund Americas, Solar Energy Park in Guanacaste, Costa Rica 
The Guanacaste project signals growing interest in obtaining solar energy from large panels across Costa Rica, a country which so far has been dominated by hydropower.
There is a new law now, based on the four year pilot program of the Costa Rican Institute of Electricity (ICE), called "distributed generation". After reaching its project limit of 10-megawatt, the program was completed in February 2015. Since then, the nation's future regarding solar energy production, remains unclear. Companies that were set up to sell and install panels were plunged into a sea of legal uncertainty.
Plans are being made for the new law to allow distributed self-generation and options for calculating the rate. Planned for April/May this year, it is anticipated that the business of manufacturing and selling of solar panels will rise immediately.
In august 2015, a company called Desarrollo Solar Nacascolo asked for permission to build another project in Guanacaste, north west of the country. If it is admitted, it could be the first multi-megawatt-scale solar project in Costa Rica.
Earlier this year, it arose that the ICE was planning to build a 5 MW plant at Guanacaste in 2016. The country is making efforts to approach the target of 100% carbon-free energy generation by 2021.
Our research indicates that after the Free Trade Agreement past several years ago, opening up the market to the existing monopoly in telecommunications, insurance, etc., the energy market was held hostage by the state run and operated utility company ICE.  These other areas flourished allowing new cell phone carriers and insurance companies to establish their business in Costa Rica whereas the energy sector suffered an idle effect that only until recently has opened up. Energy companies that came from abroad to take on the Free Trade Agreement found themselves shutting down and going back home empty handed. This situation led to a gap or void in the market that Energy Economics is now benefiting from.
Energy Efficiency Companies
Energy Economics is one of the leading companies on the rise in Costa Rica when it comes to energy efficiency. "It's important to note that before you jump into solar you need to make your property as energy efficient as possible" said Mr. Yepez of Energy Economics. Stating that the electrical load on the property should be reduced as much as possible in order to avoid paying extra in solar and reducing the amount of panels needed.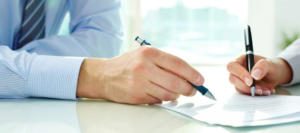 Now that Energy Economics has successfully signed agreements with the local utility company CNFL (Compañía Nacional de Fuerza y Luz) which controls 70% of the electrical needs for 523,000 industrial, commercial and residential clients, they now have the ability to provide financing and payment through client's electrical bill.
Another significant process this month allows for the legality of independent solar energy production. This new law allows for Net Metering in individual homes and businesses for the energy production through solar panels. The excitement in this new law has created a move for Costa Ricans to rush into solar without considering energy efficiency.
For more information on energy efficiency products such as LED's, solar hot water heaters, panels and more contact [email protected]